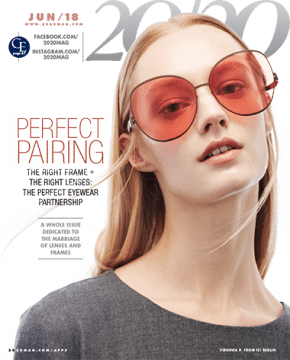 Jobson Healthcare Information, the 50 year-old b2b publisher and education provider to the pharmaceutical and eye care spaces, has been acquired by WebMD for an undisclosed sum, the latter company announced Monday.
Jobson, a portfolio company of Wicks Group since 2005, will henceforth operate as an independent subsidiary of WebMD—which was itself acquired for $2.8 billion by private equity-backed Internet Brands last September—and remain headquartered in New York City.
In an email exchange with Folio:, WebMD spokeswoman Patricia Garrison said the company was attracted to Jobson—whose brands include U.S. Pharmacist and eyecare-focused 20/20 magazine, among others—primarily for its inroads in the pharmaceutical and optical spaces as well as perceived synergies with Medscape, WebMD's physician-facing offshoot.
Altogether, JHI claims to reach more than one-million healthcare professionals each month through its combined portfolio of 15 media brands and education platforms.
"JHI's very strong positions with pharmacists and the eye care community will enable Medscape to expand and broaden its reach to healthcare professionals and to leverage our combined strengths to increase our value to our customers," added Garrison.
Asked whether WebMD intends to continue publishing JHI's half-dozen print magazines regular-frequency journals, Garrison declined to discuss the company's strategy, but noted that "we will be working to identify ways to leverage and enhance the power of our combined brands, products and offerings."
While WebMD still distributes a monthly magazine to doctor's offices nationwide, the brand was pursuing a heavier focus on video and digital content even prior to joining online properties like Avvo, CarsDirect, and Model Mayhem as part of Internet Brands' portfolio.
WebMD's acquisition by Internet Brands, last September, was swiftly followed by a significant round of layoffs—as many as 10-percent of its 1,700 total employees—but Garrison added that the company currently has no plans for staff reductions at JHI.
"In addition to sharing our passion for helping health care professionals improve the quality of patient care, WebMD's substantial digital resources will enable us to bring more critical data, communications and information to health care professionals," said JHI CEO Jeff MacDonald, calling WebMD "an exceptional fit."
New York-based M&A firm JEGI represented Jobson in the transaction.