Web Publisher Zimbio Renamed Livingly Media

Portfolio changes name with eye toward expansion.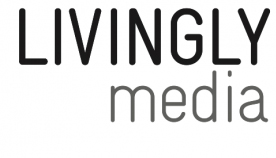 In an attempt to distinguish itself from its entertainment news hub Zimbio.com, online publisher Zimbio, Inc. has changed its name to Livingly Media, Inc.
 
"We wanted to create a distinction between our corporate name and the individual titles." Livingly co-founder and CEO Tony Mamone says. "We found that as we were deploying more brand properties into the market, we really needed to create a distinction for the corporate site. And 'Livingly,' for us, spoke to aspirational lifestyle brand we were trying to build, combining 'living' and 'lovely.'"
 
The name change signals nothing new for content—Mamone emphasized that the company still plans to cater to the women's market it currently serves—but it is part of a larger growth strategy the company has been pursuing.
 
Livingly, which launched fashion site Stylebistro.com in 2010 and acquired interior décor publication Lonny earlier this summer, would like to end up with seven to ten titles eventually. And with a new sales team aimed at expanding in the New York market, Mamone feels the timing is right.
 
"Moving toward having a corporate name helps create that umbrella under which we can build those subsequent titles and keeps us less tied to any one specific brand," Mamone says. "Taking us to market as a portfolio of brands rather than single brand that's expanding made more sense to us."
 
Livingly has been around since 2006 and now attracts more than 33 million global monthly readers as a whole. Both Zimbio and Stylebistro have been ranked as top ten sites in their respective categories by comScore, while Mamone hopes Lonny can approach that success by next year. Early returns are positive, he says, as the magazine's August issue—the first as part of the Livingly portfolio—outperformed June's digital circulation by 30 percent.
 
"[The acquisition] has been great so far," Mamone says. "There's communications challenges that come along with it, but we're doing very well with that. The team's been super receptive and I think the first fruits of the effort will come out in the October, November timeframe when we start to see new technologies come into play."
 
Lonny has plans to unveil an iPad app this winter.
Meet the Author
---