We've Been Here Before

Publishers need to keep the downturn in perspective and focus on how to grow.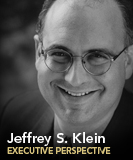 "I've never seen anything like this before."
That, it seems, is a common refrain in the halls of publishing and Internet companies across the nation. (Not to mention auto dealerships.)
My, but don't we all have short memories. Where were you on September 12, 2001? Not only were advertising budgets slashed in the weeks following the 9/11 attacks, but travel budgets disappeared overnight, and folks were afraid to fly to trade shows and conferences.
I've lived long enough now to remember vividly several so-called "unprecedented" downturns in the economy:  The 1987 market crash. The 1991-92 advertising recession, made even worse by the Persian Gulf War, as consumers stopped spending. The 2001 NASDAQ slide down a steep cliff. The virtual freeze on spending, traveling, and advertising that followed 9/11.
In each case, publishers who relied on advertising had to wrestle with a seemingly sudden and severe downturn in revenues. They reorganized, cut circulation, reduced travel, instituted layoffs, eliminated glossy covers and worried that it would never end. But in each case, it did end. (And the Dow Jones averages recovered as well—in only two years after the 1987 crash, but it took more than four years after 2001.)
And so we're at it again. Only this time, it seems like it might be different, that there are structural abnormalities in the financial system, and in the consumer psyche, that will take us deeper into the depths of recession and last longer, perhaps much longer.
Is It Really Different This Time?
Frankly, I don't know how different it is. In past downturns, companies went out of business (anybody remember Pan Am Airlines or Home Savings and Loan) or were bought up at discount prices. But certainly not like the parade of notables we're seeing today: Lehman Brothers, Wachovia, Merrill Lynch, maybe even General Motors. Financial and automobile advertising are the mainstay for many of us.
Whether we are in a shallow, short-lived recession, or a deep, long-lasting one, it's not easy to operate a media enterprise in the face of so much uncertainty in the economy. In addition, the dramatic movement from traditional advertising to new media continues unabated and "old" media has to innovate and invest in order to compete effectively.
What to do in the face of such uncertainty and structural change?  
It's time to take a look at your business and decide what is truly essential. "Nice to have" is no longer worth keeping. A useful exercise I've used in past recessions, and borrowed from McKinsey and Co., is to determine how you would run your business if you had to reduce expenses by 40 percent. The 3 percent to 4 percent cuts are easy, but if your cost base is going to be almost cut in half, you'll have some hard discussion about what is essential to your mission.
As the perceived value of print advertising slides, it is important to evaluate your circulation strategy. If advertisers want to pay less for print, they may have to accept reaching fewer readers.
Don't Just Talk Online, Be Online
At the same time that you are considering major expense reductions, it can seem almost impossible to try to inspire and spark innovation. But innovation and investment is absolutely necessary for long-term survival, particularly in the midst of the structural revolution we are experiencing in consumer and advertiser behavior. Between 2001 and 2006, consumer magazine advertising increased 1.2 percent annually and business magazine advertising was up 4.1 percent, while the online alternatives were up 20 percent and 14 percent respectively, according to investment bank the Jordan, Edmiston Group.
If your Web sites are static, if you're not experimenting with social networking and multimedia, if you're not thinking of new ways to monetize the data that you collect, there won't be much left of your business in a few years, maybe even sooner.
So while you are reducing staff and expenses in one area, you should be willing to pay top dollar to the few talented executives and editors who really understand the Web.
It takes more than talking a good game. CEOs need to feel a part of the electronic revolution and actually spend time on the Internet. Discover the latest experiment on some college campus, or even watch You Tube's latest upstart competitor. It is not only legacy editors that can slow you down, but legacy CEOs as well.
In short, as the executive leader at your media company, you have to provide stability but demand change, inspire risk-taking, but play it safe, cut costs while growing market share. No one ever said it would be easy.
 
Jeffrey S. Klein is Chairman of 1105 Media Inc., a b-to-b publisher.
Meet the Author
---