Watch Out Traditional B2B Publishers, Aggregage Is Coming for You

Gains $1 million in funding, Andrew Goodenough joins board, John Suhler invests.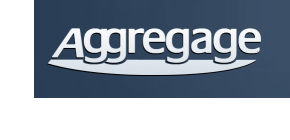 Aggregage, a digital media company that's aggregating B2B content into vertically oriented newsletters and website hubs, has raised $1 million in a seed round and it's got "traditional" B2B publishers in its crosshairs.
The company says it is exploiting a print market in decline, and its associated costs, by touting its ability to provide relevance and personalization in an information-overloaded world.
"Trade media has been dominated by trade magazines, but, just like consumer publications, these B2B publications are failing readers and advertisers in every industry," says Aggregage CEO Robert Flynn in a release.
The company is building a network of sites and personalized newsletters fed primarily by content from bloggers and other thought leaders in associated markets. Although many times that content is picked up from vendor blogs.
Public Relations Today, for example, aggregates its content from sources including crisis PR firm Agnes + Day, Web Strategist blogger Jeremiah Owyang and PadillaCRT's blog Buzz Bin.
Recognizing that any new launch needs a bit of associated cred, Aggregage partners with trade associations and "online communities" as they launch a new site.
Public Relations Today is "brought to you by" Network of PR Professionals, which is a 24,000-member LinkedIn group.
Information Technology Zone is sponsored by the Los Angeles chapter of the Association of Information Technology Professionals, and TechEmpower, an IT development firm.
The model is similar to SmartBrief, but without sourcing content from traditional media outlets. That seems limiting, especially when, despite their legacy heritage, those sources are often the highest quality content in their markets. And, quality aside, if you're going for scale, then why limit your content pool?
Flynn was not immediately available for comments.
Aggregage also monitors social activity around content which it uses to rank posts and surface content that's got a higher degree of engagement around it.
The company says its site eLearning Learning attracts 50,000 monthly visitors.
Former Summit Business Media president and CEO Andy Goodenough is an investor and just joined Aggregage's board of directors.
Other investors in the $1 million seed round include Accordance Ventures, AWV Partners, Tech Coast Angels and John Suhler.
Meet the Author
---