WaPo Co.'s Q3 Income Plummets 85 Percent

Year-to-date earnings down 77 percent; newspaper division hit hardest.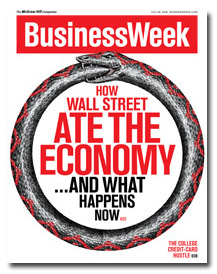 Newsweek publisher the Washington Post Company today reported third quarter net income of $10.3 million, down 85.6 percent compared to a $72.5 million income during the same period in 2007. Meanwhile, revenue was $1.12 billion, up 10 percent from the same period last year.
Through the first nine months, the company generated $46.9 million in net income, down 77 percent from $205.7 million from the same period last year. Revenue year-to-date was down up 8 percent to $3.29 billion.
Year-to-date operating income decreased 65.8 percent to $112.0 million.
WPC attributed the major profit losses, in part, to a $59.7 million goodwill impairment charge, $12.5 million in accelerated depreciation at its newspaper business and charges of $112 million related to early retirement program expense at the Washington Post and Newsweek.
The company saw its greatest losses come from its newspaper publishing business, which posted an operating loss of $178.2 million through the first nine months and $82.7 million during the third quarter. Year-to-date print advertising in the division declined 16 percent to $308.6 million.
WPC's magazine division reported an operating loss of $27.0 million for the first nine months of 2008, compared to an operating income of $13.9 million for the first nine months of 2007. The company attributed the loss primarily to the early retirement offering.
Newsweek's ad pages fell 16.8 percent through the first 9 months, according to Publishers Information Bureau figures.
The company's education (145.3 million) and cable television ($41.6 million) divisions posted the biggest year-to-date operating income gains, up 33 percent and 40 percent respectively.
WPC's online revenues increased 8 percent to $87.2 million in the first nine months of 2008.  Display online advertising revenue grew 20 percent.
Earlier this week, ratings service agencies Standard & Poor's and Moody's downgraded the company's ratings outlook from stable to negative. Last month, WPC purchased Foreign Policy magazine from Washington, D.C.-based Carnegie Endowment for International Peace. Terms of the deal were not disclosed.
Meet the Author
---