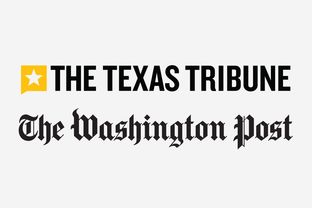 Today, The Washington Post and The Texas Tribune announced a new partnership. This coincides with the end of "The Trib's" partnership with the New York Times and comes shortly after it established a D.C. bureau.
The partnership includes content sharing between the two brands and collaborative events, beginning on Jan. 29 when they co-host Texas on the Potomac.
The Trib's Emily Ramshaw writes that the relationship had been growing organically over the past year through content sharing initiatives and event participation. Now, the relationship will be solidified.
The Post will get access to exclusive content it will use for print and online and The Trib's premium readers (donors who give more than $250 a year) will benefit by gaining access to The Post's print and online content, free for one year.
Abby Livingston, who was hired last month as The Trib's first D.C. bureau chief, will work out of The Post's newsroom and will presumably be the conduit between the two brands.