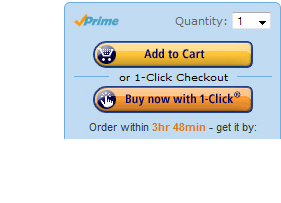 Last month, Monica Ray, VP of consumer marketing for Condé Nast, spoke in Des Moines at the annual summit that CDS, one of the major magazine fulfillment companies, hosts for its clients. Monica Ray on Amazon? Des Moines in Autumn? Crab Rangoon pizza at Fong's? Of course I was there.
Ray was likeable and smart—you could practically hear her brain whirring—and it was obvious that she is deeply creative. She also seemed very conscious about what it means to work for one of the biggest magazine companies in the U.S. and still maintain a sense of serendipity.
If you've been living under a rock, Ray was the force behind Condé Nast's groundbreaking deal with Amazon. No one should be surprised. In 2011, she told Wired magazine, "We believe strongly in Amazon's buy-once, read everywhere model, too," when Condé Nast at the time partnered with Amazon's newsstand on the Kindle Touch. The latest Amazon deal was right around the corner (or maybe not right around the corner, but it was within view).
Ray and Amazon are right. Consumers want a simple model, they want freedom to read anytime, anywhere, in part because of the culture that Amazon (and its spin-off, AmazonPrime) has created. It's the reason that Amazon has thrived, and it was smart for Condé Nast to hop on board.
But at what cost to smaller publishers?
As touchy-feely as Amazon's Jeff Bezos pretends to be, he's a down-and-dirty businessman. He's notorious for being cutthroat, and good for him—clearly it's working. But it means that the stringent Amazon policies, the bullying contract, that deep cut of publishers' profits, make it difficult for small publishers to exist, let alone thrive, in Amazon's marketplace.
It is my opinion that Amazon's typical "fee" of 30 percent created a norm where there's no more room for publishers to budge in other markets—indeed, 70 percent net has become an accepted standard. This may not be bad for larger companies which may pay out even more for new business acquisition, but it does pack a punch to us smaller ones, especially when we don't get to own the customer relationship. Amazon's longstanding argument is that a magazine subscriber who comes in via Amazon is an Amazon customer, not the magazine's customer, and as such, Amazon retains the right to the relationship.
But that doesn't mean we won't exist in Amazon, and it doesn't mean we won't try to thrive. I'm not interested in a world where Amazon is all there is. But if Amazon is giving consumers something that no one else can, or no one else can at this scale, then we should comply on some level.
Let's face it: Bezos has created a culture around online buying that is unparalleled to any other, to a devastating effect on the little guys: where there were 4,000 independent bookstores twenty years ago, there are now only 1,900.
No wonder Monica Ray wanted in.
In that conference room in Des Moines, Ray described her vision of a checkless society (meaning physical checks). She wanted one-click marketing; Amazon was a natural partner. It was a smart move, and one I'd absolutely do if I had the money, the clout, or the array of Condé Nast titles to even get a meeting with Amazon. I'm sorry, does that sound a little jealous? It was meant to.
Ray cut the ultimate deal, at least in principle (I am not privy to her numbers). Each of her titles' sites offer subscription pages where a consumer can use Amazon to purchase either a print or print + digital bundled edition (according to Ray, Condé Nast still offers the choice to subscribe via an old-school offer page, but when I tried subscribing to Vanity Fair, I could only do so via Amazon. If there was another option, they did a great job of hiding it). This is not a Kindle sub; this is that same sub you've been buying for years online at a magazine's website. It's platform-agnostic. And because most people have Amazon accounts, it's easier than managing a separate database of user names and passwords on different title's content management systems.
In short, it's pretty genius.
But Ray developed her vision further, describing a world where you build a community within your brand, offer an action that's pleasing to interact with, gain an experience or insight with the brand as provided by the publisher, and stick with the brand in the long-term. It's what we know as consumer marketers; it's the whole basis of traditional circulation retention models. I mean, we do it already. But what's different is that now the level of intimacy with the brand is expected by a consumer in a way that requires that level of engagement by the publisher. It's not time for us, small or large, to pull back from ways to reach our audiences; it's time for us to push further.
Monica Ray is doing it. Condé's doing it. Amazon has been doing it consistently for years, and if you think AmazonFresh is not going to be a major contender in the food delivery space, think again.
Many months ago, I was at a dinner with a very famous and very old writer. He was telling me about his vision of bodegas in Manhattan: he wanted to buy them and house curated bookshops so that people could immerse themselves in the beauty of reading books and magazines again.
It was sweet but naïve. What he failed to grasp was that we still live in a world where people immerse themselves in the written word, it just may not have pages or covers, but it's there. And if it's there, and people want it, then publishers need to be there too. We just need to be smart about it and not give Amazon more power than we'd be willing to give any other agent.