Warehouse Fire Destroys Magazine's Back Issue Inventory

Alpinist appeals for renewals, but business continues.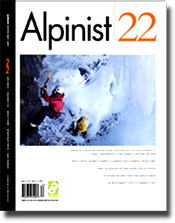 A fire at an Oregon, Illinois warehouse owned by the Kable News Company destroyed the entire inventory belonging to Jackson, Wyoming-based Alpinist, a quarterly high-end magazine dedicated to alpine style mountain climbing. The magazine's inventory included back issues and merchandise including hats, shirts, water bottles, stickers and coffee mugs.
One report estimates the loss from the December 5th blaze to be valued at $4 million.
Alpinist limits its display ads and is supported primarily by subscriptions. Since the fire, the magazine has issued an appeal to subscribers to renew, but says business will continue uninterrupted. "The destruction of our entire inventory, including all our back issues, would have been bad enough. This one, though, came in the middle of the holidays-our bread-and-butter season," said Alpinist publisher Marc Ewing in a statement. "We're dealing with details such as insurance and inventory loss at the moment, but the fire hasn't affected subscription fulfillment in the least."
Local news reports said a forklift operator backed into a gas line, which punctured and the leaking gas was then ignited by a space heater. Over 200 firefighters arrived on the scene only to determine little could be done and let the two-story building burn to the ground following the successful evacuation of all 20 warehouse personnel.
Phone and e-mail messages to Kable and Alpinist were not immediately returned.
Meet the Author
---