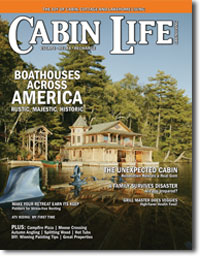 Recently, FOLIOmag.com did a story on Waukesha, Wisconsin-based enthusiast publisher Kalmbach Publishing Co. buying Cabin Life. It was a small deal, the type that pops up several times a week (or used to before M&A crashed along with everything else), yet it generated a volume of reads usually associated with stories about much larger transactions. Or lay-offs. Or Cygnus Business Media.
Why? Because Kalmbach, which publishes 15 special interest magazines with total circulation of 1 million plus, knows what they are and what they need to be, even amidst the changes of the media industry. In 2008, they generated more than $50 million in sales for the sixth year in a row (in April 2009, president Gerald "Butch" Boettcher made our FOLIO: 40 list honoring notables in the magazine industry). As one reader commented on the story, "I'd venture a guess that's why these guys have been around 75 years and are able to make an acquisition while other publishers struggle to deal with the Internet and the economy."
At a time when many larger publishers that traditionally defined this market are stuck between a rock and a covenant, it's the smaller players who are coming through, reinventing themselves when it makes sense (such as Churm Media aggressively investing in digital and seeing triple-digit growth after enduring a 20 percent revenue plunge) or having faith in a model that works (like Kalmbach), and not just chasing the latest fad for its own sake.
At FOLIO:, we take pride in the fact that we've covered these smaller publishers all along. But after receiving two e-mail promotions from two different industry associations in the recent weeks announcing that-news flash-our "mindset has to change," I think it's time to recognize that the market leaders aren't who they used to be.