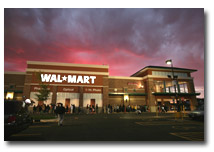 Magazines love lists, don't they?
Well, we've got the motherlode: the mysterious list of magazines Wal-Mart decided to remove from its shelves.
Wal-Mart has thus far refused to release anything official; however, the list surfaced last week on the New York Post's Web site—buried in a link at the bottom of one of Keith Kelly's columns—but was quickly taken down.
We've reprinted it, in full, here.
NOTE: Click here for the full list.