Wake Up! Digital Publishers Are on the Precipice of Prosperity

No, these aren't the ravings of the lunatic—amidst peril, opportunity.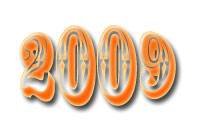 So long 2008! This year is just days young and investors worldwide are holding their breath, wondering if 2009 is going to shape up to be better or worse than the disaster that 2008's fourth quarter turned out to be.
A recent episode of Jon Stewart's Daily Show featured a diaper-clad Jason Jones as "Baby New Year," lamenting the baggage 2008 has saddled him with.
But amidst all that peril lays opportunity. One may even go out on a limb and say that all of us digital publishers are on the precipice of prosperity.
No, these aren't the ravings of someone still clinging to their New Year's Eve cocktails, this is serious. Undoubtedly, there are some hurdles that need overcoming, but if you managed to stay in business by the time the dawn broke on New Year's Day, then you stand a very good chance of having a ground-breaking year.
Still skeptical?
We can all agree 2008 was an awful year. After perhaps decades of gorging on hubris and debt, we were forced to see our silhouettes in the mirror, and were appalled to see little more than fat and sloth. Indeed, we were closer to rigor mortis than agility, but at least we're still alive.
Former General Electric CEO Jack Welch once said "change before you have to." Granted, we missed the boat on that one, so let's perhaps alter his words to read: "change before everyone else does." Let's drop the ballast and abandon the traditions that have kept us moored in place. Let's start reinventing our processes so we can take advantage of the incredible-fire sales that are sure to begin in the next few months.
Maybe you've been in the print business for over a century? Take a look at "Why the Web Is Better Suited for News" by Sean Carton from ClickZ, but also, consider the following: being in the news business is not synonymous with being in the print business. News is channel agnostic. Perhaps you should consider going all-digital like the Christian Science Monitor, Hoy New York or the Kansas City Kansan. Or perhaps you can shift over slowly, going digital for a few editions a week like the Free Press is doing in Detroit. In addition to being kind to the environment you'll lower infrastructure costs.
Sharing is also important. Author Robert Fulghum realized that much of what he learned in kindergarten still applies to him today. Consider channeling your inner-child and learn to share. As Arturo Duran, CEO of ImpreMedia Digital says, "with the Web, we don't own eyeballs anymore—we share them." It's a big world, so find some folks you like working with and share, you'll reduce overheard while you're at it.
You might also want to consider all the talent that lives beyond your office doors. There are many talented writers out there who've taken different career paths but blog incessantly and well. Figure out a way to sift through that cacophony to add value to the voices. They're a burgeoning new content resource.
Maybe now's the time to think bigger, to increase your market share. Plenty of publishers will be looking to unload underperforming titles. Some will even be foolish enough to sell off their archives, which could represent years of valuable intellectual property. If you see someone proverbially "throwing out the baby with the bathwater," be ready to pounce. That content can be repurposed and monetized.
Ultimately, the key to capitalizing on the opportunities 2009 is sure to present us is to be digitally agile. The analog world of yore emphasized rootedness and routine. The digital world demands flexibility, sharing and adaptability. After years of ignoring the inevitable future, "doubling down" on digital won't be easy, but those who play their cards right will certainly reap the rewards.
Meet the Author
---