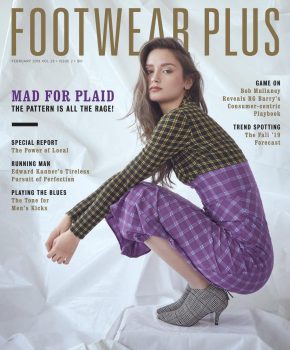 Park Ridge, N.J.-based content marketing agency and magazine publisher Wainscot Media announced Tuesday that it has acquired 9Threads—a New York-based design firm publisher of B2B magazines Footwear Plus and Earnshaw's—from former owner Symphony Publishing Group for an undisclosed sum.
The deal expands Wainscot's portfolio to include more than 50 publications, according to the company, ranging from healthy living and luxury lifestyle titles to city and regional magazines.
Wainscot says existing staffers at both Footwear Plus and Earnshaw's—a 103-year-old title serving childrenswear retailers—will remain based in New York and continue to report to 9Threads VP and publisher Caroline Diaco.
"We are proud to add Earnshaw's and Footwear Plus to our growing family," said Wainscot president Mark Dowden in a statement. "As we learn from each other, we continue to create increasingly powerful and effective content for our clients."
Symphony Publishing Group was represented in the sale by media M&A firm Grimes, McGovern & Associates.