VSS: Communications Industry Projected to Grow 5.2 percent through 2016

Digital to account for 40 percent of industry spending within five years.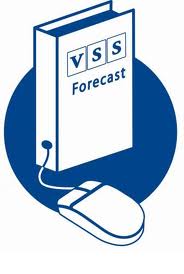 The U.S. communications industry is expected to post a 5.2 percent compound annual growth rate (CAGR) through 2016, according to the Communications Industry Forecast for 2012-16released today by private investment firm Veronis Suhler Stevenson (VSS).
(Disclosure: Access Intelligence, FOLIO:'s parent company, is a portfolio company of VSS.)
Industry growth will be steered by increases in digital spending which have jumped from 16.7 percent in 2006 to 26.5 percent last year. By 2016, digitally-related expenditures will account for 40 percent of all spending within the communications industry, the report says. The pure-play sector is predicted to lead the way with 16.5 percent growth in 2012.
"I see layers and waves of incremental sophistication that will enable publishers and editors to further refine and target content," says John Suhler, VSS founding partner. "Digital has moved from high-teens to mid-twenties to high-thirties in the three benchmark years. So the next logical question is, when will digital spending exceed non-digital? It's going to be in the 2020 to 2022 period."
See Also: VSS Predicts Total Communication Industry Spending to Grow 4.1 Percent in 2011
Magazines are anticipated to underperform overall industry growth for the forecast period, although the projections vary by segment: consumer magazine CAGR is expected to decline by 0.1 percent, while business-to-business media will grow at a 5 percent clip.
Though not ideal, both are improvements over the previous five-year period. Consumer publications had experienced negative growth of 3 percent from 2006-11, while b-to-b remained flat during that time.
The differences, Suhler says, stem from both b-to-b's thriving event industry and its early adaptation to the digital environment. Both areas saw significant growth for b-to-b in 2012, while its print spending fell more gradually than consumer's did.
"I think the b-to-b media adopted e-media sooner and in a more profound way than consumer media did," he says. "I think their history of largely controlled distribution made them a little more fragile than consumer media. And I think that the purposefulness of b-to-b had largely to do with new industries, new products, had to do with lead gen."
Though consumer magazines will be forced to deal with continued declines in advertising and circulation spending, digital gains will begin to mitigate those losses by 2014. Spending on digital platforms increased 22 percent in 2012 and is expected to grow modestly through 2016.
Custom publishing will help ease the transition as it continues to provide a buffer for consumer magazines, particularly during election years. Spending increased 4.9 percent in 2012 and is expected to post a 3.6 percent CAGR gain over the length of the forecast.
Meet the Author
---