VRM Media Bulks Up with Fitness Trainer Acquisition

Natural products publisher expands into active fitness category.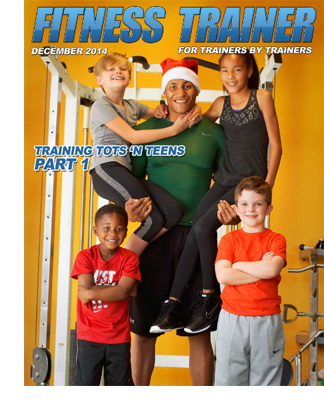 VRM Media, a B2B publisher serving the health food and dietary industries, has expanded its portfolio with the acquisition of Fitness Trainer magazine.
Fitness Trainer is a bimonthly, digital-only publication distributed to 190,000 personal trainers, coaches and athletes.
Deal terms were not disclosed.
VRM president Dan McSweeney says that while VRM's other four brands—Vitamin Retailer, Nutrition Industry Executive, Gluten Free Retailer and Natural Practitioner—focus on the natural and nutritional products markets, Fitness Trainer was an opportunity to expand into the personal fitness category. "A big plus  is that there is a strong cross-over opportunity for the existing advertisers from our other publications like Vitamin Retailer," he adds.
While Fitness Trainer is a B2B title at its core, the magazine has potential with fitness enthusiasts as well. "It is a hybrid type of B2B magazine in that it serves a particular business audience in personal trainers, but it is really more of a consumer magazine from an advertising perspective," says McSweeney. "The benefit to advertisers is that it is read by these personal trainers who have tremendous influence on their clients. These people are the most desirable consumers possible for marketers of healthy food, vitamins, sports drinks, exercise equipment and exercise apparel."
Bob Rose, a publishing industry veteran who launched the title two years ago at the age of 82 will stay on as a consulting editor. VRM advertising sales manager Roy Kieffer will handle sales for the title and current freelance editor Amy Kierce will continue in that role.
Immediate growth plans include a pending launch of a dedicated website and building circulation. McSweeney says there are no plans to introduce a print version of the brand.
Meet the Author
---