Vox Media Buys Curbed Network

Purchase brings three new verticals, but a familiar approach.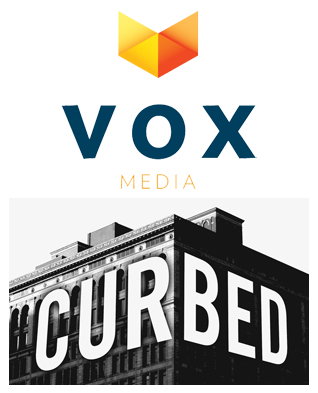 Weeks after securing up to $40 million in a funding round, Vox Media is spending some of the windfall.
The digital media company behind SB Nation, The Verge and Polygon has purchased the Curbed Network for a reported $20 to $30 million in cash and stock. The acquisition includes three locally-focused blog sites centered on real estate (Curbed), restaurants (Eater) and shopping (Racked) that publish in 32 markets and get about 5 million monthly unique visitors, per Quantcast metrics.
The market-by-market approach is reminiscent of Vox's largest property, sports site SB Nation, which relies on individualized team blogs for most of its content.
All things considered, it seems to be a fairly small addition for Vox who's core properties get more than 10-times the traffic of the Curbed Network. Vox has increased their numbers significantly in a short time though—almost 90 percent year-over-year—so the company is well positioned to help the Curbed sites grow.
For Jim Bankoff, CEO of Vox, there's already value on the ad side.
"Both Vox and Curbed value storytelling and as a result have attracted the otherwise hard to reach young, affluent, social consumers," he tells The New York Times. "We think this combined expanded platform will clearly attract premium advertisers."
The model is apparently working. Lockhart Steele, founder of the Curbed Network and editor-in-chief of the three sites, tells Mashable the site has been profitable since 2010.
Steele will remain in his current role, though he expects operations to be moved to Vox's New York offices.
—
Vox Media Welcomes the Curbed Network from Vox Studios on Vimeo.
Meet the Author
---