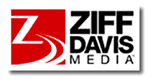 Former Time Inc. digital group president Vivek Shah has partnered with Boston-based investment firm Great Hill Partners to acquire Ziff Davis Media. The assets associated with the deal include PCMag.com, ExtremeTech, GearLog, GoodCleanTech, DL.tv, AppScout, CrankyGeeks, Smart Device Central and TechSaver.com.
Terms of the deal were not disclosed. Great Hill Partners says it targets equity investments of $50 million to $150 million.
"This is an unusual opportunity to acquire a recognized category leader with a very deep team of talent that has already fully transitioned to digital," Shah, who will lead Ziff Davis as CEO, said in a statement announcing the acquisition. "Ziff Davis is an incredible foundation off which to build an exciting new digital media company focused on delivering fantastic content to our audience and unprecedented opportunities to marketers."
Shah stepped
down from his post at Time Inc. late last year.
What will come of current Ziff Davis Media CEO Jason Young, as well as other executives like CFO Neil Glass, was not immediately clear. A company spokesperson did not immediately return an e-mail seeking comment.
Like many media companies, Ziff Davis has undergone radical changes over the last several years. In June 2007, the company sold its Ziff Davis Enterprise division to Insight Venture Partners for $150 million in cash. One month later, former consumer/small business group president Jason Young took over as CEO, replacing Robert Callahan, who stayed on as chairman.
The next month, in August, Ziff Davis Media said it was skipping a scheduled interest payment on its senior subordinated notes and was exploring options to restructure its debt. The company had been carrying long-term debt of about $390 million.
Under that debt, the company became one of the first big media companies to file for Chapter 11 bankruptcy protection (in March of 2008). The company emerged in July 2008, having de-leveraged its balance sheet by converting more than $428 million in funded debt to a new common stock and a new loan note not to exceed $57.5 million.
Before the end of the year, Ziff shuttered the print edition of PC Magazine, opting to maintain the brand online only. By early 2009, the company sold the 1UP Digital Network to Hearst's Ugo Entertainment and shut down Electronic Gaming Monthly (which was relaunched by its co-founder earlier this year), effectively marking its exit from publishing printed magazines.
Check back to FOLIOmag.com for updates to this story.