The consumer appetite for video is well-acknowledged. But video is emerging as a critical component of b-to-b sales and marketing strategies. Skyrocketing viewership, exceptional storytelling, and effortless sharing form the bulk of the evidence for b-to-b publishers.
But before you point your phone's camera at your CEO and say "Action," take heed. There's an art to this new medium that takes some training (and some un-training)
to understand. First, let your content be your guide.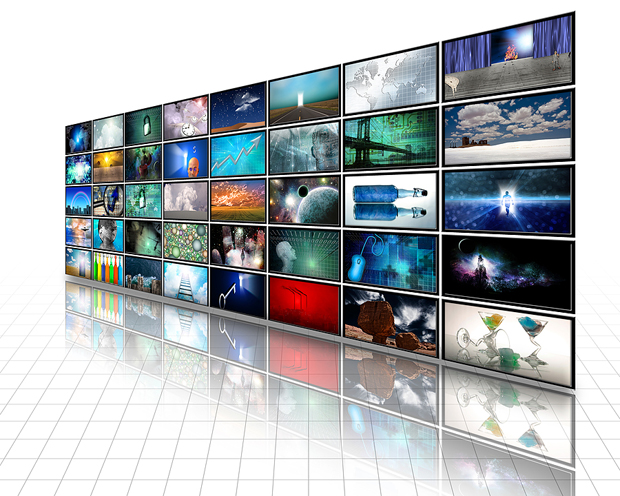 Determining Your Format

GreenBiz has pioneered its video strategy by linking it to the company's robust conference business, says Hugh Byrne, senior vice president of product and audience development. Within the context of their conferences, four products have come to define their video presence.
"We ask ourselves: What are we trying to accomplish?" he says. "Are we trying to draw a new audience into our site, or get new people interested in our events?"
Longer post-event archive sessions may run up to 60 minutes. The company's Ted Talk-style presentations distribute conference material online. Eight to 12-minute backstage studio interviews are designed to augment the presentations. Shorter pre-event marketing videos, featuring calls to action, function similarly to ad units placed around the website.
When proposing video concepts to SourceMedia's clients, Adam Reinebach, executive vice president and managing director of the company's Professional Services Group, says that understanding their position in the marketplace actually drives the content they create.
"As a b-to-b-focused company, we sell video as a thought leadership asset," he says. "For us, it's a unique opportunity to get in front of senior-level decision makers and present a story in an engaging way."
In most cases, this means his team doesn't sell video based on volume or promises to deliver millions of impressions.
"Typically, we're talking to clients who want to reach a specific individual who would be interested in their product," he says. "Our approach to video is governed by that."
Rather than let the cameras roll indifferently as a client rattles off his or her product or service, Reinebach's team has developed a series called "Ask the Experts," in which subjects answer a targeted list of industry-relevant questions—
a method that establishes them as experts and leaders in their field.
Other markets require an even simpler approach. A new program called "60 Seconds Smarter" functions as a teaser, summarizing a product or idea in a minute or less via footage of a hand drawing on a whiteboard.
Forming the Team
Finding creative video solutions means companies must invest in a creative video team, a strategy advocated by both Reinebach and Byrne.
GreenBiz benefits from multiple sources of outside talent, Byrne says. A full-time creative director—equipped with extensive video production experience—handles graphic design for branding and collateral, custom editorial, multimedia, and event production. This staff member also hires contractors and temporary talent as needed.
"Because we produce a large volume of content around events, we go through multiple cycles of hiring contractors to convert raw content into finished product," he says.
Recognizing the value of video to their clients, SourceMedia invested in its own video studio, Reinebach says. Green screens, high-definition film faculties, and two full-time staff videographers contribute to the growth of the video portfolio from both a sales and editorial perspective.
"I encourage companies like us to invest in some creative resources that really understand video as a format and as a medium," he says. "You can't make the assumption that someone in your creative department will naturally understand something like this."
A good team will recognize that video is a sensitive medium. Persnickety choices—such as volume, splash screen, and placement—can have the final say on whether a video goes unwatched, no matter how brilliant the concept or how compelling the footage. When creating video, style matters almost as much as substance.
"What our audience responds to the most are short, snappy pieces that are compelling right off the bat," Byrne says.
For a recent video pulled from a presentation on sustainability, GreenBiz experimented with two splash screens: One featuring an image of a comical slide from the presentation, and one without. Unsurprisingly, the click-through rate on the humorous splash screen was nearly three times that of the other.
SourceMedia nudges viewers even further into engagement by experimenting with prudent autoplay on some videos.
"We prefer to do autoplay so it catches your eye, but we put it on mute so the volume isn't jarring," Reinebach says. "If the video is already playing, there's more of a tendency to continue watching."
Experimentation has reinforced the necessity of good editing for both companies.
Experiment to Find What Works
"We initially dumped all of our event content onto our sites with limited editing, leading to a lot of dull material that no one wanted to watch," Byrne says. "Releasing fewer, shorter videos that draw from our highest-quality content resulted in video viewership rising 33 percent in 2013 over 2012."
"We actually advise our clients to not go longer than three or four minutes, because the stats we've seen show a tremendous drop-off past that time," Reinebach says.
Learning which metrics to analyze and which to ignore can present problems for companies hoping to depend on traditional metrics of success. Counting pageviews won't yield significant insight into how well your videos are performing, Byrne says.
"Deeper analytics are extremely helpful," he says. "We split-test many of our splash screens, which significantly increases click-through rates, and monitor user engagement and drop-off rates to determine which content is performing better. We also link viewership data into our marketing automation platform, which helps identify event prospects for our sales team. None of this can be done with traditional programs like Google Analytics, and require better analytics tools on the video hosting platform."
After considering several analytics clients, GreenBiz selected a program called Vidyard to provide insight into their video and shed greater light into viewers' patterns, Byrne says.
But video's relatively recent entrance as a component of sales and marketing strategies means that companies still have room to determine which metrics constitute success for them.
"In our case, it's not that we're shying away from metrics, but if you're buying from Source Media, it isn't a volume game," says Reinebach. "It's a quality-audience game."
Because of its inscrutability, pitching video to clients can still be a tricky task, he says.
"Selling video is far from easy, because it's hard to qualify the results," he says. "You can't just easily take your video results and throw them into a giant report and have the CMO immediately recognize the ROI."
But video's stupendous growth makes it worth a company's time to invest extra resources into this new territory, from both a content and a sales perspective.
"If you commit as an organization and say 'We care about video, it's an important medium, and it's a growing way that our subscribers, customers, and audience are consuming content,'" Reinebach says, "then you're going to succeed at video."