Video Game Spikes Mag's Subscriptions by 10 Percent

Inclusion in Tony Hawk's Proving Ground extends Focus' international reach.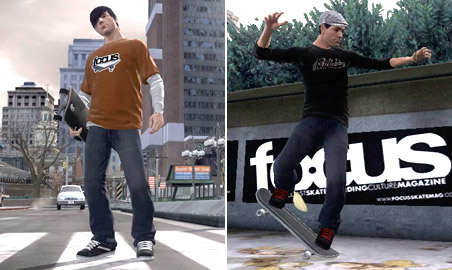 For skateboarding and video game enthusiasts who play Tony Hawk's Proving Ground—a skateboarding video game for Xbox 360, Nintendo's Wii and Playstation—getting featured in Focus magazine is a virtual feat that helps your avatar's street cred.
For Focus, a small, 16,500-circulation skateboarding title, getting featured in a video game has helped the magazine's actual street cred—with increased subscriptions and international distribution.
Activision, Proving Ground's publisher, approached Focus about a media sponsorship of the game in March 2007, according to Justin Heister, the magazine's co-owner. "They called us one day and said the word on the street is that we are the authority on East Coast skateboarding." In return, Focus agreed to promote the game with a newsletter supplement in its magazine and on the its Web site—set to relaunch in February—with news updates, blog posts and weekly contests.
The game officially launched on October 15 of last year. Since October 15, when the game launched, Focus has increased subscriptions 10 percent for the title—which is available free in retail stores on the East coast—and the magazine has inked a deal with distributors in Australia and Japan.
Heister expects to see the strong return continue: "From an advertiser's or potential advertiser's perspective, it legitimizes Focus as a serious and respected force to be handpicked and featured in a mainstream video game," he says.
Meet the Author
---