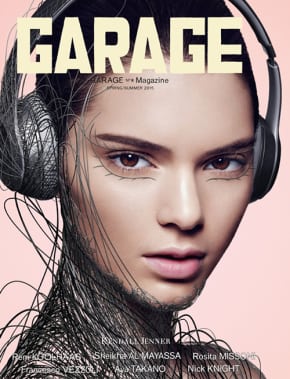 Vice Media has acquired a majority stake in Garage magazine, Dasha Zhukova's twice-annual art, fashion, and design magazine, the company announced today.
The acquisition, terms of which were not disclosed, marks the launch of a 12th digital channel under the Vice Media umbrella, joining Vice.com, Broadly, Noisey, and Motherboard, among others. It's one of several new channels the company plans to launch this year, including ones focused on gaming, travel, and the LGBTQ community.
The deal also signifies growth for the five-year-old Garage, particularly in digital and video. As part of Vice Media, Garage will enjoy expanded editorial offices in London and New York, as well as new international locations to be announced. The print edition will continue to be published on its twice-yearly schedule.
Garage was founded by Zhukova, the former editor-in-chief of British fashion magazine Pop and wife of oligarch Roman Abramovich, the 12th richest person in Russia, according to Forbes. Zhukova will remain with Garage as editor-in-chief.
The acquisition follows Vice's purchase of the similarly-styled British art magazine i-D in 2012, and at a time when pop icons are increasingly showing up on the covers of comparatively niche art and culture magazines like The Fader, Paper, and Interview in addition to legacy titles such as Vogue or Harper's Bazaar. Notable figures recently featured in Garage include Cara Delevingne, John Baldessari, Marc Jacobs, Kendall Jenner, Karlie Kloss, Jeff Koons, Karl Lagerfeld, and Aya Takano.
"Through Garage's partnership with Vice, we hope to broaden the lens through which our audiences are exposed to art, architecture fashion and design," said Zhukova in a statement.
It also comes as the youth-oriented media company has been aggressively growing its footprint, both internationally and in video content. Earlier this year, Vice Media launched a cable channel, Viceland, in a joint venture with A&E Networks which Vice Media CEO Shane Smith plans to extend to as many as 50 countries this year.