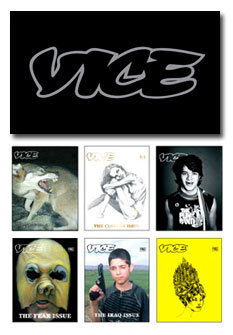 While many publishers have been forced to make layoffs, institute hiring freezes or dial back their hiring practices, one unlikely magazine—the irreverent, free monthly Vice—is staffing up.
The Brooklyn-based company has already made seven new hires in 2009, and says more are on the way.
Among them: Chris Cechin, formerly managing editor of RadarOnline.com, as executive editor of Vice; Liz Armstrong, former staff writer of Chicago Reader, as associate online editor of Vice; Michael Tennant, online marketing manager at iNDEMAND Networks, as sales development director of Vice and VBS.tv, the magazine's online television network; John Wehren, a former account manager at Yahoo!, and Chris Roan, former Time Out New York account manager, as account executives at Vice and VBS; and Roy Dank, former associate publisher at XLR8R magazine, as director of business development, Virtue Worldwide, Vice's in-house creative agency.
The company now employs 65 in the U.S.
John Martin, director of advertising for Vice and VBS, was also named associate publisher.
Vice publishes monthly in the U.S.—with a circulation of 150,000—and 16 global editions, giving it a total circulation of about 1,000,000 copies worldwide.
The company also produces films, DVDs, CDs and books based on editorial franchises, including its popular Dos and Don'ts street fashion column.