Vibe to Launch 'Tabloid-Themed' Spin-Off

The Most! to tap into flagship's success with celebrity lifestyle content.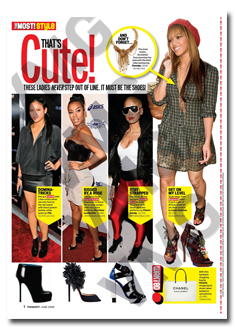 At a time when music magazines are struggling to stay in business, the Vibe Media Group, publisher of Vibe,  is looking to defy the odds by launching The Most!, a biannual print magazine and Web site.
With an initial print run of 300,000, The Most! is set to hit national newsstands June 16. TheMostmag.com is expected go live about two weeks earlier. The magazine will feature "tabloid-themed" content focusing on urban style, celebrity, beauty and culture.
"This is a new media property that focuses heavily on digital, social networking and eventually mobile," publisher Edgar Hernandez wrote in an e-mail to FOLIO:. "From a print perspective, we tested similarly themed issues [of Vibe] over the past two years and had great sell through at the newsstand."
One of those issues, Vibe's January 2009 issue featuring Chris Brown and Rihanna, was Vibe's highest-selling issue year-to-date, he said.
Vibe, like other consumer music titles, has suffered severe revenue losses in recent months due to the general pullback in advertising and the continued shift in music marketing dollars away from print magazines. During the first quarter, Vibe saw ad pages plummet 42 percent, according to Publishers Information Bureau figures.
The launch issue of The Most! will be 64 pages, according to Hernandez.  It was not immediately clear exactly how many pages will have ads as the issue has not closed, he said.
Meet the Author
---