Vibe to Introduce 'Vammys'—Without Live Event

Music magazine to hold its answer to Grammys online.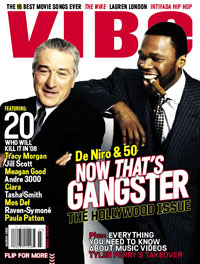 In Vibe's February issue, writer Sean Fennessey writes about how to "save" the Grammy Awards, a show he says omits key categories ("Best Ringtone," "Best Hook," "Best Hook Artist," among others) and doles out awards to artists not on the top of most true hip-hop lovers' lists.
Piggybacking on this concept, the magazine has planned the first annual Vammy Awards during this year's Grammys season.
While in, uh, headier economic times Vibe might've considered making the Vammys a full-blown live music event (music, celebrities and awards are generally a winning formula for a successful live event) it looks like the first annual Vammys will be done online.
Vammy winners will be determined by tallying the artists who garner the most votes in a nationwide sweepstakes (launching January 12) on their Web site. (The magazine is also giving voters an incentive by entering them into an all-expense paid trip to a Vibe photo shoot.)
While the Vammys has the potential to be a dynamic live event, playing it safe with only an online (and print) presence may mute the magazine's anticipated hype—as well as audience response. We'll wait and see how online serves Vibe for this lofty claim of "saving" the Grammys.
Meet the Author
---