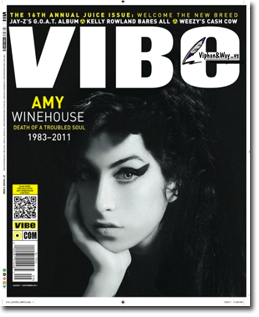 VIBE Holdings, parent company of VIBE and Uptown magazines, their web properties and the Soul Train entertainment franchise, is developing a digital operations team spearheaded by two new hires. Aidan Brewer signs on as general manager of digital and director of digital products, and Esmeralda Cruz joins the VIBE Lifestyle Network as director of ad operations.
According to a press statement from the company, the digital operations team will focus on the creation of websites and apps to deliver VIBE content "on all devices", says Brewer.
More changes at VIBE include the installation of an in-house technical development team by the end of 2011.
Brett Wright, co-CEO of VIBE Holdings, says, "In an effort to continue to scale our business and create optimum efficiencies we will continue to add talent where needed and reorganize to meet the needs of clients and consumers…Our reinvestment in Vibe Lifestyle Network is designed to meet the goals of growing technical and integration demands of our clients."
In alignment with this announcement, at a VIBE Holdings event in March, chairman Magic Johnson spoke of expanding company video, advertising and online capabilities. In early 2011, the former L.A. Lakers player invested $12 million in the urban media company with partner Ron Burkle. The Yucaipa/Johnson Fund (formed from Burkle's Yucaipa Cos. and Magic Johnson Enterprises) is worth a reported $550 million. 
Check back here for updates.