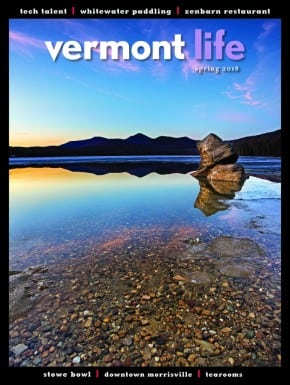 One of America's longest running regional magazines will soon produce its final issue.
Unable to find a buyer for 72-year-old Vermont Life, the state's Agency of Commerce and Community Development announced Thursday that it will cease printing the quarterly magazine after its summer issue.
Vermont Life's status as a state-funded publication had made its future a subject of debate over the past year, with state lawmakers estimating that it ran an annual deficit of around $400,000. The state sought proposals for a sale last September, but officials said they elected to maintain ownership after finding none of the offers to be satisfactory.
Vermont Secretary of Commerce and Community Development Michael Schirling said the decision to then shutter the magazine was made after its most recent fiscal report made it clear that continuing operations would require expanding Vermont Life's $3.5 million in debt.
"We made every effort to make the magazine financially viable and position it to repay the many years of debt it has accrued," Schirling said in a statement. "Sometimes even the best efforts aren't enough to change reality. As we modernize our marketing efforts, we will be looking for an opportunity to give the Vermont Life brand new vitality using our always evolving digital platforms."
Proponents of saving the magazine have argued that, because Vermont Life's footprint stretches far beyond the Green Mountain State, it generates valuable unseen revenue through tourism and marketing.
Vermont Life's final issue arrives on newsstands next week.