Vegetarian Times Raising Rate Base Twice in 2011

Boost will bring total to 300,000, a 20 percent increase.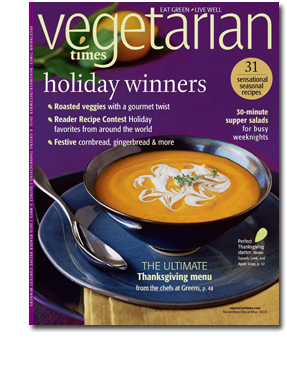 Active Interest Media announced it will be raising the rate base of its Vegetarian Times to 275,000 beginning with the January issue. The magazine closed 2010 with a rate base of 250,000. Brisk newsstand and subscription sales, says the publisher, triggered the increase. A second boost is planned for September, bringing the rate base to 300,000.
Bill Harper, the magazine's publisher, says a two-year-old redesign has gained traction, prompting the strong newsstand and subscription sales. "Our sales just kept increasing for both subs and newsstand," he tells AD. "We did not really do anything different except that we redesigned the magazine two years ago and I think it is finally getting traction."
Growth has been organic he says, but a stronger focus on online subscription marketing is paying off as well.
The plan for raising Vegetarian Times' rate base in the coming year had been on the books for months leading up to 2011, but as the circ continued to climb, Harper says it was clear a second increase was in order. "We determined last July that we would go to 275,000 in January 2011 and as we approached this year we realized the circ had gone up again and thought it would be best to take advantage of our good fortune and raise the rate base again in September," he says.
The publisher also attributes a strong vegetarian market, with a growing awareness of the diet and lifestyle contributing to a 15 percent ad page increase over the last two years.
Meet the Authors
---