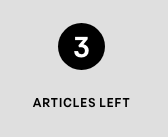 A deep dive on paywalls…
Harvard University's Shorenstein Center on Media, Politics and Public Policy and the Lenfest Institute for Journalism released a detailed white paper on Tuesday summarizing the findings of a study evaluating the performance of digital subscriptions at over 500 for-profit newsrooms dating back to 2011.
The authors say the study examined a range of newspapers, magazines, digital brands and regional publications that offer online subscriptions or membership models, drawing data from publisher surveys as well as paywall software provider Piano Media, Facebook's Local News Subscription Accelerator and the Knight-Lenfest Newsroom Initiative, among other sources.
The full, 35-page report can be read here (a detailed analysis of pricing models and engagement funnels begins on page 18) but apart from that, I've highlighted a few notable takeaways below:
Publishers need to get their priorities straight: The authors identify Minnesota's Star Tribune and The Boston Globe as leaders in market penetration, in part because their early adoption of paywalls allowed them to prioritize reader engagement over advertising.
"This approach begat a virtuous cycle of quality coverage within their respective markets that generates further subscriptions and continued engagement among existing subscribers," the report reads.
Metered paywalls need to get tighter and more sophisticated: While publications have generally reduced the amount of articles readers can access before being required to purchase a subscription—from an average of 13 articles per month in 2012 to an industry standard of five or fewer today—further restriction may be warranted. The authors define a publication's "stop rate" as the percentage of all digital visitors who max out the metered paywall. At the 50th percentile across all of the publications surveyed, the stop rate was 1.8%, meaning only about one in every 55 visitors ever exhausts the meter. Perhaps most notably, the study suggests that a "sustainable" digital subscription business requires a stop rate of around 4% or above, which would currently rank around the 80th percentile.
"Definitionally, a publisher with a low stop rate is only asking a small and likely insufficient percentage of their readership to subscribe," the report says. "Even if the news organization is successful in converting their addressable audiences and unique visitors, publishers that are underperforming likely have limited opportunity to grow subscribers if they are failing to stop a significant enough portion of their overall readership.

Keep the subscription process easy and intuitive: Publishers should ensure that the purchasing process is smooth—the authors say site optimization and page load times remain a "significant challenge" for most publishers—and avoid asking for unnecessary information that could deter potential subscribers who are already on the hook.
"The lower-performing publishers studied often paid little attention to the last step in converting a subscriber: the act of registering for an account and making a purchase," the authors write. "Small changes in the purchase experience for a user—such as slight delays in page load times, unclear instructions, extra data fields, or confusing presentations of an offer—can lead a user to abandon their purchase."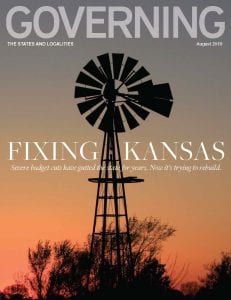 e.Republic is calling it quits on Governing magazine…
Governing magazine, which has chronicled state and local government in monthly issues since 1987, revealed that it's being shut down by its California-based parent company, e.Republic, following the publication of its September issue.
"In a city full of cynical journalists who are skeptical of government, Governing made me hopeful," wrote former staffer Ryan Holeywell in a LinkedIn post Wednesday. "There are stories that simply will not be told now that Governing is gone. This is a huge loss."
Governing has an average monthly circulation of 85,000, according to auditor BPA Worldwide, of whom the magazine's media kit says 70% are "elected and senior government officials" in state, county and municipal governments, as well as 90,000 subscribers to its email newsletters.
In his own LinkedIn post, Tim Hartman, CEO of Atlantic Media subsidiary Government Executive Media Group, vowed to continue serving the space through that company's Route Fifty brand, which launched in 2015.
"With Governing's exit, we are here to engage the entire group of state and local decision-makers who need to be served," Hartman wrote. "We are deeply committed to filling this void and serving this audience."
---

Anticipating Meredith's fiscal 2019 earnings…
Last week, the Meredith Corp. Board of Directors declared a regular quarterly dividend of $0.575 per share, the same amount as the prior two quarters and a 5.5% increase over 2018 (Meredith's fiscal years run from July 1 to June 30).
It's essentially business as usual for the nation's largest magazine publisher, which has paid out a dividend to investors for 72 consecutive years and increased that dividend in each of the last 26 years, although this particular payout comes at a time when investors may need some additional incentive not to sell.
Even before Wednesday's Dow Jones plunge, shares of Meredith had dipped 13% since the start of August to a two-year low of $47.11 on Monday—down from a post-merger high of over $60 back in April—and the company has yet to schedule its Q4 earnings call (last year's occurred on Aug. 10).
Institutional activity has been mixed; among Meredith's largest holders, State Street Corp. and Vanguard Group have both increased their positions in the company this year, while Blackrock and Royce & Associates have decreased their stakes.
This upcoming earnings call will cover the first full fiscal year since Meredith finalized its $2.8 billion acquisition of Time Inc. early in 2018. Check back for our report when it happens.