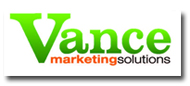 Trade publisher Vance Publishing is expanding its services portfolio with the creation of Vance Marketing Solutions, a Web development and digital marketing services business.
According to president Peggy Walker, Vance's "market expertise combined with our unique approach to developing online strategies will enable us to develop programs that truly fit our customers' goals."
The new division will be headed by Tom Denison, who previously managed business development at marketing firms Agency.com and Performics. "We all know that in a recession companies cut back on their marketing spend, but in this economy, companies also realize that they need to invest in the digital world for the future," he said in a statement.  
Based in Lincolnshire, Illinois, Vance publishes magazines, newspapers, Web sites and e-newsletters serving the agriculture, beauty and woodworking industries.