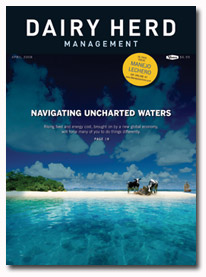 Vance Publishing has acquired two Web sites, CattleNetwork.com and CattleStore.com, expanding its digital footprint in the farm and ranch industry. Terms of the deal were not disclosed.
"The strategic fit is what made these sites attractive to us," Peggy Walker, president and COO of Vance Publishing, wrote in an e-mail to FOLIO:. "Through our Drovers brand—magazine, Web site and e-letters—we reach the top 100,000 cattle operations in the country. CattleNetwork and CattleStore enable us to offer marketers reach into the hundreds of thousands smaller cattle operations which buy a significant amount of the products and services sold in this industry."
The two sites, purchased from Colorado-based Integrated Management Information, will join Vance's Food360 group, which includes the Drovers, Dairy Herd Management, Bovine Veterinarian and Pork brands, as well as an agricultural forecasting and analysis product line. According to Walker, they will operate as standalone sites, led by current director Rob Cook and managed by their existing employees, but will be promoted and accessible via links through all of the group's protein division sites.
CattleNetwork.com is a news and education site, while CattleStore.com is a retail site selling farm and ranch supplies. "Their combined presence in the agricultural community made them especially attractive to us," said Vance vice president and publishing director Cliff Becker in a statement.
According to the chairman Bill Vance, the company will continue to pursue acquisition opportunities.