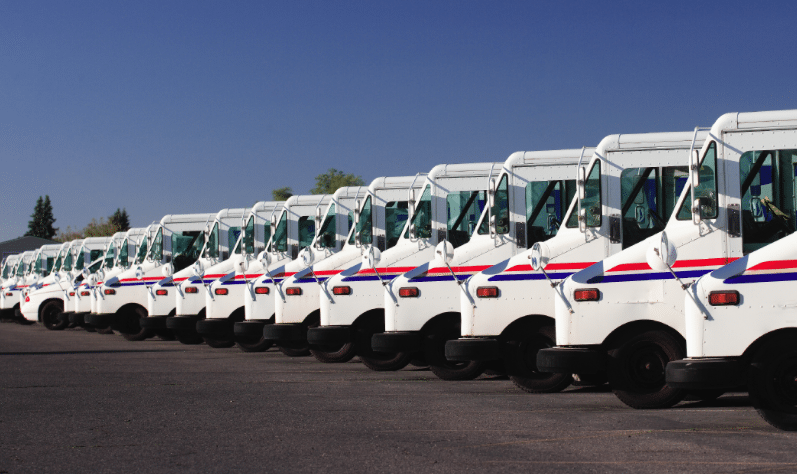 A federal appeals court ruled that the USPS will have to roll back its exigent rate hike in a big win for magazine publishers struggling to keep distribution costs down (or, at least, consistent), but exactly when that will happen is still in doubt.
The U.S. Court of Appeals for the District of Columbia Circuit said Friday that the justification for the Postal Service's 4.3-percent exigent rate hike has expired. Lower mailing volumes brought on by the recession should be recognized as a "new normal," removing the defense for higher pricing intended to make up for lost earnings.
The ruling affirmed the stance the Postal Regulatory Commission took when it approved the exigent rate increase in late 2013. Subsequently, the USPS attempted to override the imposed limits, arguing that the hike should become permanent.
"Just because some of the effects of exigent circumstances may continue for the foreseeable future, that does not mean that those circumstances remain 'extraordinary' or 'exceptional' for just as long," Judge Patricia Millett wrote in her opinion.
Critically however, the court said that the method used by the PRC to arrive at an expiration date for the rate increase—the "count once" standard—was insufficient. Timing restrictions on mail volume tabulation were ruled "arbitrary"; a better estimation of mail volume lost from the recession needs to be calculated. That leaves the original August finish line for the price hike in doubt.
"We are very pleased that the court upheld the Commission's conclusion that the exigent surcharge should not be applied permanently," says David LeDuc, senior director of public policy for the SIIA. "That said, there is still a considerable amount of uncertainty around rates going forward. Unfortunately, it is unlikely that August will bring the end of the exigent rate increase, as expected."
"We are pleased that the court recognized that exigent circumstances are not permanent and that the Postal Service must adjust to lowered mail volumes as its 'new normal,' says Mary Berner, president and CEO of the MPA, in a statement.