USPS Announces 2.7 Percent Rate Hike for Magazines

MPA is 'pleased'; ABM is 'relieved.'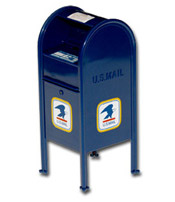 The United States Postal Service announced today a rate increase of 2.7 percent for periodicals. The change that will go into effect May 12.
There was a cap of 2.9 percent. The Postal Service confirmed that it intends to "bank" the remaining 0.2 percent for possible future use in raising rates for periodicals.
The rate hike was expected. Publishers had anticipated another rate hike after last year's marked increase—some 11 percent—went into effect on July. American Business Media, for one, says it could've been a lot worse.
"ABM is very pleased, and relieved, that the Postal Service recognized the adverse effects of last year's large Periodicals increase and that it especially noted the burden that increase placed on smaller circulation publications," American Business Media postal rate guru David Straus wrote in an e-mail to FOLIO:.
"Although another increase of any size on top of last year's is unwelcome," Strauss continued, "we recognize the Postal Service's obligations under the new law and that it could have been a lot worse. We are hopeful that the Postal Service's concern for all Periodicals mailers is not a one-year phenomenon."
The latest hike is the first under the USPS' Postal Accountability and Enhancement Act, which states that prices for mailing services will be adjusted annually by an amount equal to the increase in the CPI for the past 12 months. According to the new law, the postal service plans to provide publishers 90 days' notice before the price changes each year.
"While no one enjoys cost increases, this reform legislation which passed last year gives publishers a real planning horizon," a spokesperson for Hearst told FOLIO: Tuesday. "We can more effectively manage our businesses and drives the USPS to operate more efficiently."
According to a Time Inc. spokesperson, the rate hike was "not unexpected and has been built into our budgets and planning."
Reader's Digest anticipated the increase in the May to July timeframe and planned accordingly, says Dawn Zier, president, consumer marketing at RDA. 
The Magazine Publishers of America was pleased, too.
"The efforts of the industry for over a decade to pass postal reform legislation are now bearing fruit, with the average increase for the periodicals class a modest 2.7 percent.," the Magazine Publishers of America said in a statement. "MPA looks forward to continuing to work with the Postal Service and our fellow mailers to fulfill the promise of postal reform: manageable and predictable postal rates."
For a full list of rates, click here.
Check FOLIOmag.com throughout the day for updates to this story.
Meet the Author
---