Urban Sprawl

Growing pains on the horizon for city and regional magazines.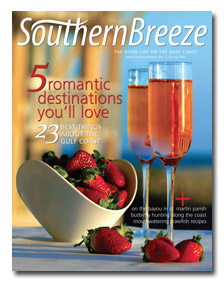 The city and regional magazine market continues to flourish—from large urban markets to suburbs and small towns—even as competition grows rapidly and even though they are largely focused on print. But to continue to grow, they're branching out with new products, typically in print, but increasingly online. Existing staffs are carrying the load but now it's time to invest.
In FOLIO:'s 2007 City & Regional Magazine Survey, city and regional publishers on average saw 86.6 percent of their revenue come from print advertising. Meanwhile, 58 percent of publishers with more than $5 million in revenue and 16 percent of those under $5 million say they have launched spin-off products. Thirty-six percent of those respondents—in this case the largest number—say they invested less than $25,000 in their startups.
That means city and regional publishers are expanding, often relatively cheaply and their existing staffers are bearing the burden. They may soon need to start investing back in their staffs. Southern Breeze offers dedicated regional titles but also publishes more than 30 annual titles, including the Alabama Vacation Guide and Mississippi Travel Guide, as well as copy for magazines such as Southern Living and Budget Travel. Much of it counts as custom content. "Since I got here in July 2006, we've gotten four pieces of new business and we've increased the editorial department by one," says Mark Newman, editor of Southern Breeze and editorial director of Compass Marketing.
For Southern Breeze, juggling so many projects comes down to tight planning. "It's not unusual for deadlines to be the same month, the same week, the same day," says Newman. "A project may come in at the last minute that needs editorial that you didn't know needed editorial. We have a great director of production and we plan to within an inch of our lives to keep our heads above water."
It's a problem many city and regionals are facing as they ramp up in print and increasingly, online. "Like every publisher, we're feeling stretched to establish ourselves as an online presence without a whole lot of revenue there," says Jamie Trowbridge, CEO of Yankee Publishing. "We're using existing staff, some dedicated to existing Web sites, and we're trying to get an umbrella organization of people working on the Yankee brand because we want extensions with direct connections to the core business. It cuts both ways—if you ask someone to divide their time between too many different priorities, they don't know where to focus. But if we say we'll spare you this distraction and bring in staff so you don't have to worry about this, they might feel left out."
Berkshire Living has launched two spin-off titles in BBQ: Berkshire Business Quarterly and Berkshire Home & Garden. Each publication has a dedicated editor while salespeople tag-team all three publications and custom publishing. "We're selling an idea that you're buying a demographic with Berkshire Living, and you can achieve that through multiple levels of platforms," says publisher Michael Zivyak. "Having only one rep to deal with makes things much easier for you."
Even larger city and regional publishers are feeling the pinch. "Almost all city and regional magazine publishers are now looking to expand," says Chris Schulz, vice president and publisher at Freedom Specialty Media, which publishes Coast and other titles. "With the core product, your growth is going to slow. Your only chance to grow is to provide new products. In the old days, that could be as simple as a special section—if that was successful, you could spin it off into its own publication. The challenge is with how to staff it and sell it. If it's a publication with annual or quarterly frequency, you can't afford a separate staff—the economics don't add up. You end up having the same staff stretched a little thinner and that pressures all aspects of the business—editorial, advertising, circulation, etc."
Meredith's Midwest Living is another publisher with deep pockets that is expanding its offerings, including having editors on the road participating in events such as The Best of the Midwest. The magazine also produces a broadcast program allowing consumers to stream the show. "On the edit side, we are asking people to do more," says publisher Brian Kightlinger. "We're asking editors to think as content providers, not as editors. On the marketing side and on the sales side, it's changing as far as communicating what the brand has to offer and then illustrating for marketers all the assets we have. It is asking people to do more than they've done before but at same time it's more exciting than it's ever been before."
Regardless of company size, getting staff buy-in is key. "We're not just the little regional magazine that could, we're the little regional magazine that does," says Newman.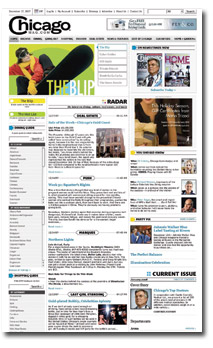 Online: The Missing Link?
Thanks in part to their continued print success, city and regional titles have largely trailed the rest of the magazine industry (and perhaps more importantly, the newspaper market) when it comes to online strategy. While many Web sites still serve as a glorified brochure for the print magazine, may publishers are ramping up.
Down East has overhauled its Internet strategy from a focus on selling tourist chachkis to offering dedicated content. Regional publisher DLG Media has even launched a dedicated online unit that helps clients build their Web presence.
But most are just starting to take the next step and it's an opportunity they should consider seriously. "When we were introduced to Palm Springs Life, the light bulb went off," says Tim Sullivan, CEO of Godengo, an online firm that serves more than 50 city and regional publishers. "Here is a business with the building blocks of a profitable Internet presence already built in. They have high-end advertisers already on board, a large constituency of readers and subscribers who've already bought into the brand, and they have unique content."
The biggest obstacles for city and regional publishers with online is a lack of resources and a lack of understanding of how to sell online compared to print, as well as how to build traffic. "A lot of folks will invest in a Web site and a year later nobody is coming to it," says Sullivan, who says his clients on average see an 82 percent jump in traffic the first year. "You need a search engine optimization strategy and you need to structure content so it is friendly to search engines."
Yes, launching online is cheaper than print but you still get what you pay for. While the range can vary wildly, Sullivan says most city and regionals should expect to budget between $50,000 and $100,000 to set up their site (and that doesn't include staff). "The publishers we've seen be most successful have at least one dedicated resource to manage the online property," says Sullivan. "The magic number seems to be a three-person team—someone leading the charge, someone acting as a producer, and someone working with the sales team to make sure online is a component of every proposal that goes out."
Magazine content can be an important component of the Web site but shouldn't be the sole focus. Many publishers are finding ways to extend their magazine content in new ways online—Palm Springs Life turned a cover shoot with actor Dennis Hopper into an online video shoot. Chicago Magazine took a controversial feature about a high profile murder in Chicago and made a video interview with the writer talking about his experience with the story, which sparked hundreds of comments at Chicagomag.com.
Sullivan also recommends blogging as a way to break up the typical 30-day publishing cycle between issues. Chicago Magazine has made a dramatic transformation with its Web site and blogging has led the charge. The centerpiece of the site is no longer magazine content but a blog network called Radar, which includes a nightlife blog called Last Girl Standing, a real estate blog called Deal Estate and an arts and entertainment blog called Coda.
"We still publish lot of content from the magazine, but the goal of the new site is to give people something to come back to each day," says site manager Bill Oakes.
Chicagomag.com has seen traffic increase over the last year from 40,000 unique visitors and 200,000 page views per month to 100,000 unique visitors and 500,000 page views per month. That's enabled Chicago to start charging for online ads rather than simply offer them as value-added to existing customers. Among the new programs sold was a sponsorship of a special 10-day blog during the Paris Fashion Show.
"The biggest challenge is keeping content fresh," says Oakes. "Our online editor knows what works online and how to repackage content online."
Meet the Author
---