Upstart Women's Magazine Shuts Print Down

Three-year-old Missbehave goes all-digital.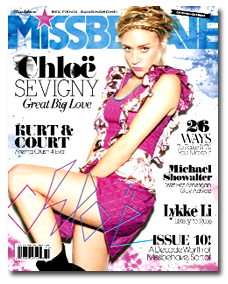 Missbehave, a hipster-leaning cultural magazine targeting young women, is shutting down its print edition.
The last issue of will hit newsstands mid-March. Its Web site (missbehavemag.com) will continue to be published.
The independent magazine, carrying a circulation of 100,000, was launched in 2006 by the publishers of Mass Appeal, a hip-hop and urban culture title. That magazine was forced to close last year.
"Missbehave's target demographic spends more time online than at the newsstand," Samantha Moeller, the magazine's founder, said in a statement. "Why produce a magazine, when our readers would rather access the same sassy original content online, and engage in the Missbehave community online?"
Moeller added that "this is not the end of a media outlet, but rather a smart business decision on behalf of our readers."
Editor-in-chief Lesley Arfin and creative director Sally Thurer will retain their jobs; it was not immediately clear how many layoffs were associated with the move. A spokesperson for the magazine did not immediately return an e-mail and call seeking that number.
Meet the Author
---