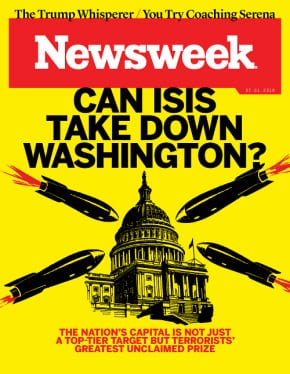 At least six staffers were let go from Newsweek on Friday, just one day after publisher IBT Media laid off more than 30 staffers from International Business Times, and announced a corporate restructuring that will split Newsweek into a separate entity from the other IBT Media brands.
Newsweek executive editor of digital Kevin Dolak, photo editor Jared Miller, and reporter Taylor Wofford were let go from the New York office. San Francisco's tech editor Grant Burningham and tech reporter Seung Lee were let go, as well as Portland-based reporter Winston Ross.
The layoffs are "unexpected and a real damn shame," said one source familiar with the situation. "It's a historic magazine with tons of talent and they are breaking even, according to [editor-in-chief Jim Impoco], so I hope they'll steady the ship once IBT spins them off into a separate asset."
This is a developing story and will be updated as more information becomes available.