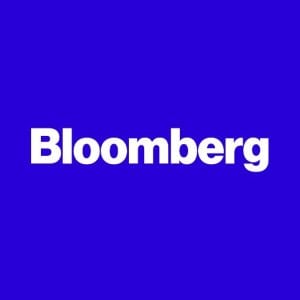 Major restructuring hit Bloomberg yesterday following the announcement that Bloomberg Businessweek would be relaunched in Q2 2017. But the magazine isn't the only part of the financial media company facing changes. A total of four memos hit the inboxes of staffers yesterday announcing changes across sections. Around 30 people were laid off as part of these changes, according to multiple reports.
Bloomberg Politics

The editorial direction of Bloomberg Politics will change significantly in the upcoming weeks as the section shifts away from election coverage and onto covering policy relevant to the business and finance arena.
In a move that matches yesterday's news of a global focus at Bloomberg Businessweek, Bloomberg Politics will have an international emphasis, and teams "will start designing a new, more globally oriented website, allocating [its] journalistic resources accordingly."
John Heilemann and Mark Halperin, co-managing editors who launched the section in 2014, will no longer work for the company full-time. Heilemann and Halperin are hosts of the daily political show "With All Due Respect," which will end after president-elect Donald Trump's inauguration in January. The show will air daily until Dec. 2, before the team shifts its focus to producing four hour-long features previewing the Trump presidency.
Heilemann and Halperin may stay on as contributors, according to the memo.
Bloomberg Markets

Bloomberg Markets faces a massive overhaul as the team shifts its attention toward real-time markets journalism.
Around 30 people were laid off yesterday, primarily from the Markets team, according to reports, as the company consolidates the First Word, Market and Web teams under executive editor Madeleine Lim.
The team will now be organized between Equities and Equity Markets, FX/Rates, Credit, Emerging Markets, Cross-Asset, Curation and Blogs.
Under Lim are global managing editors Chris Nagi at Equities and Equity Markets; Jenny Paris at Currencies and Rates; Tom Freke at Credit; Sarah McDonald for Asia; Justin Carrigan at Emerging Markets; Clay Eltzroth at Curation and Blogs; and Tracy Alloway at Cross-Asset analysis.
The memo also announced a new global markets blog, "Markets Live," which will give 24-hour commentary on the markets. Mike Regan will be the lead blogger, starting in 2017.
The Washington Bureau

At the Washington bureau, Wes Kosova is returning as Washington bureau chief, succeeding Megan Murphy, who is now editor of Bloomberg Businessweek magazine in New York.
Kosova is officially a senior executive editor and will report to senior executive editor Marty Schenker. Craig Gordon is now executive editor, reporting to Kosova, and Michael Shepard is now managing editor, reporting to Gordon.
Click here for more on restructuring at Bloomberg Businessweek.