United Launches Luxe Print Mag for Travelers

100k issues of Rhapsody appearing in seatbacks and lounges each month.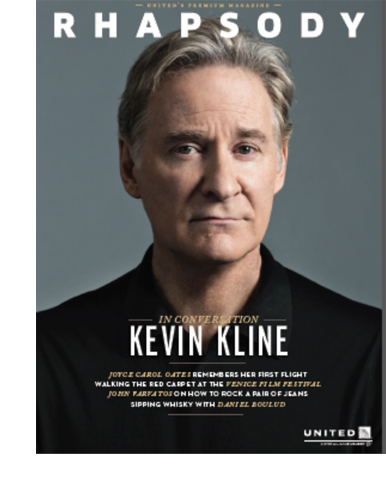 United Airlines has partnered with travel media and marketing agency Ink to publish a new luxury lifestyle magazine called Rhapsody, which will be available to first- and business-class travelers.
Ink already produces Hemispheres for United, which all travelers get to read, but Rhapsody is aimed at a more affluent audience—those who sit at the front of the plane.
The monthly magazine will have a 100,000-copy distribution, placed in seatbacks in first and business classes and will be available in 50 club lounges in 38 airports.
The strategy is to draw high-end brands into the in-flight magazine category, says Simon Leslie, Ink's co-founder. "We've spent a long time improving Hemispheres, but there's been a need to target more of the premium brands," he says. "A lot of the luxury brands have shied off of in-flight magazines, there's a perception that in-flight is not as premium as it should be."
Leslie convinced United that there was an appetite with marketers for a luxury in-flight title and the first issue will hit in November.
Each issue will be "roughly" 100 pages, ranging between 25 and 35 ad pages. Ink handles all of the editorial, production and sales. Hemispheres editor-in-chief Jordan Heller will also oversee Rhapsody.
Leslie notes that in-flight magazines have a distinct advantage over other magazines, with their ability to avoid distribution headaches. "We're right there in front of [travelers'] knees," he says. "There's the moment when they switch off the technology and they've got some me-time. Time on the plane is time that no one else can get a hold of them. Marketers are desperate for ROI and this works. And obviously, some of the flights are seven or eight hours long."
Meet the Author
---