UBM Wins Lawsuit Against Two Chinese Show Producers

Former partners in the Game Developers Conference China are penalized.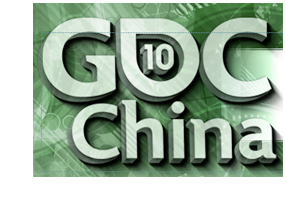 In what can be viewed as a cautionary tale for developing conferences overseas, UBM has won a lawsuit it filed against two Chinese show organizers and former partners in the original Game Developers Conference China. Beijing Howell International Trade Fair Co. Ltd. and Publishers Association of China Game Publication Committee (CGPA) were ruled to have violated the PRC Anti-Unfair Competition Law.
The three groups, along with IDG China World Expo, worked together to co-produce the gaming event which debuted in China in the fall of 2007. The event's American counterpart, which is produced by UBM TechWeb Game Network, has been in existence for more than 20 years.
According to the suit, filed in the Shanghai Lu Wan District People's Law Court of the People's Republic of China, CGPA and Howell were brought into the fold less than a month before the debut of Game Developers Conference China to, according to UBM, "provide holistic support for the games industry in China."
After a successful first year, disputes and delays caused the organizers to scuttle the event in 2008 and the partnership was dissolved.
UBM planned to revive the Game Developers Conference China in 2009, but so did the CGPA and Howell, which named their event the China Game Developers Conference and claimed to be the original organizers of the 2007 show.
According to the suit, CGPA also attempted to restrict customers from attending the UBM-produced event through invitations to its members. For its part, Howell was flagged for promotionally supporting the CGPA as an "organizing unit" even though it knew otherwise.
The court determined that both CGPA and Howell were simply "supporting units," not "organizing units" and violated the country's PRC Anti-Unfair Competition Law.
The court has ordered the CGPA to: cease its "unfair competition" by restraining its members from participating in UBM's event; end its commercial slander and false promotion; and post a "statement of clarification" on the homepage of its Web site.
Howell was ordered to stop its unfair competition with UBM and deliver a written statement to Shanghai Lian Xian Tang Advertisement Broadcasting Co., Ltd. to undo its false promotion against the UBM event.
"Though it has been a long struggle over the past three years, we are proud of our continued ability to produce the Game Developers Conference China," said Meggan Scavio, director of the event, in a statement. "We sincerely hope that we can now move forward to more completely fulfill our goal of supporting and serving the Chinese game community."
Meet the Authors
---