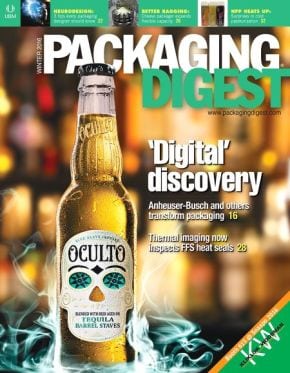 UBM is ending 2016 by taking several of its trade magazines out of print.
The Americas divison of the global B2B information firm, which has not been shy about its aggressive transition from trade publisher to "events-first" company, confirmed to Folio: today that Design News, MD+DI, Qmed, and Packaging Digest will cease print production following their respective December issues and enter 2017 as digital-only brands.
"Our publications will be dedicating resources to developing more community-tailored and substantive content, and we are reinforcing our vibrant digital channels and communities because of the natural synergy between online and live, in-person experiences," a UBM spokeswoman tells Folio:. "Not to mention, it's important to proactively evolve alongside the ever changing media landscape."
CEO Tim Cobbold inaugurated the "events-first" push in late 2014, but UBM has dramatically ramped up the strategic shift over the past year since agreeing to sell off PR Newswire for $841 million last December. Following comparatively smaller deals like the offloading of its electronics media portfolio and the purchase of the event-driven Content Marketing Institute, over 80 percent of the company's revenues are now driven by live events.
While the spokeswoman acknowledged that some staffers will be let go as a result of the print magazine closures, a "fair number of the impacted employees" will be shifted elsewhere within the company.
"We value their talent and encouraged the exploration of other open positions," the spokeswoman adds.
Despite today's development, UBM appears committed to maintaining its media brands insofar as they support the company's core businesses. None of the affected brands were up for sale, according to the spokeswoman.
"High-quality editorial content that resonates with the communities we serve will remain essential to the business," the spokeswoman tells Folio:. "We want to engage with our audience year-round, both in-person and online, and our event-aligned media properties are essential to do so."
It's been a rough start to the holiday season for print magazines, on both sides of the B2B/B2C divide. Last week, Canadian publisher Rogers Media took several titles out of print, shedding dozens of employees in the process, and this week alone, Condé Nast's Self, Bloomberg Pursuits, and Complex revealed that they will each enter 2017 as digital-only media brands.