UBM Sues Chinese Event Over Name

Claims 'commercial defamation' against its Game Developers Conference.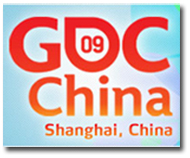 United Business Media has filed a lawsuit against the China Game Developers Conference and event organizer Howell International Trade Fair Limited claiming unfair competition and false advertising related to UBM's longstanding event, the Game Developers Conference.
According to UBM, the China Game Developers Conference has caused "public misconception with false propaganda and commercial defamation" of UBM and its GDC China 2009 event. UBM also said the China Game Publishers Association issued letters to relevant industry enterprises and individuals, "preventing them from participating in the GDC China event."
In April, Howell International Trade Fair said Think Services was "practicing its strategy of monopoly across the globe, attacking all its potential competitors."
The second CGDC conference was held July 24 to 26 in Shanghai, China. Representatives for CGDC and Howell did not immediately return requests for comment.
Mark Sableman, a partner with Thompson Coburn—which serves as American Business Media's Information Policy Counsel—said trade show names are important and can be protected. "There are many infringement concerns that U.S. companies have with foreign competitors, and U.S. companies will increasingly be asserting claims against infringers in China," he said. "That has been one of the purposes of international trade agreements, to bring China into relationships with western countries and to get Chinese authorities to recognize and protect U.S. intellectual property rights."
Launched more than two decades ago, UBM'S GDC is produced globally by its Think Services Game Group. Events include GDC, GDC Canada, GDC Europe, GDC Austin and GDC China. This year's event in China is scheduled for October 11 to 13 in Shanghai.
UBM Cut 350 Employees, Closed 15 Titles in First Half
The London-based publisher reported roughly $715.5 million in revenue, down 2.4 percent from the same period last year. It said adjusted operating profit for the period declined 13.2 percent to about $128.8 million.
As part of its second quarter earnings report issued today UBM CEO David Levin said the company eliminated 350 employees company-wide through the first half of 2009, and shut down 15 print titles. In June, UBM reorganized its TechWeb and CMPMedica businesses, resulting in layoffs and some magazine closures.
In March, as part of its 2008 year-end financial statement, UBM said it laid off more than 500 staffers in the second half of last year. The layoffs were part of a sweeping reorganization that began early last year, effectively transforming the company into four separate businesses.
Meet the Author
---