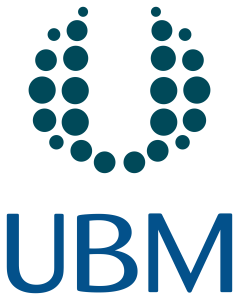 UBM, the giant media company that's adopted an "events first" strategy in recent years, reported revenues for the first half of 2016 at just over $500 million, with by far the largest chunk—$405.8 million—coming from its events business.
In an interim earnings report released this morning, the company reported that revenues were up by 8 percent thanks to a "currency tailwind," and up by a much smaller 1 percent on an underlying actual basis for continuing businesses. The events portfolio produced a profit margin of nearly 30 percent, with $120.7 million in profit on the $405.8 million in revenue.
The company also paid a major special dividend to shareholders, thanks to the divestment in June of PR Newswire to Cision for $841 million.
"The most important thing happening from a strategic point of view is the final step in transforming UBM from what it was into a focused events group," UBM CEO Tim Cobbold told Folio:. "And that was with the completion of the sale of PR Newswire, we were able to do that in a way that allowed us to return half of the proceeds to shareholders, and we retained a similar sum for investments in the events business."
"We have always said there is margin upside potential in UBM. That is still the case. It doesn't represent a peak point in my view. There's still a lot of room for us to improve," Cobbold says.
Aside from the events business, UBM's digital and print properties brought in $97 million in revenue and produced $16 million in profit, for a much lower margin of 16.4 percent. Print margins were down by 2 percentage points from the first half of 2015, but margins were up in all other categories.
Around 70 percent of UBM's revenues were generated in U.S. dollars and dollar-pegged markets, according to the report, and less than 10 percent were from the U.K. This also gave the company a slight bump from the Brexit-motivated rise of the USD.
Moving forward, Cobbold says UBM will continue shuttering and selling assets, like Electronics Media, that don't fit with their events-first portfolio, though some print and digital properties will remain.