UBM Restructures; Canon Veteran Ron Wall Leaves Company

UBM reverses initial plan to merge Canon with Electronics Group.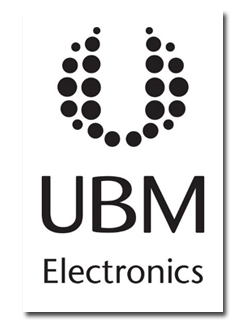 UBM, having merged the electronics brands acquired from Canon Communications with its existing EE Times Group in October, has reversed course and decided to detach the units, creating two new groups instead: The UBM Canon Group and the UBM Electronics Group.
In the move, the former Reed Business Information electronics products, acquired in February by Canon, will be separated from other Canon businesses and merged with the EE Times group to form the UBM Electronics division. The Canon Communications publishing businesses will form the Canon (publishing) division.
UBM Electronics & UBM Canon CEO Paul Miller outlined the new structure in a memo to staffers earlier this month. In the restructuring, Miller said, Canon and UBM veteran Steve Corrick takes over as vice president/executive director of UBM Canon.
Canon veteran Ron Wall, one of the better-known executives in b-to-b media, is leaving the company.
Miller said the UBM Electronics division will be led by David Blaza, who will hold the title of senior vice president. Blaza will assume responsibility for all product development and production including Web sites, print, electronics industry events and audience development.
"Clearly we have some work to do in terms of allocating the correct resources to areas such as Web and print production," Miller said in the staff memo. "I am fully aware that these changes (like all change) are unsettling and may create a feeling of uncertainty and concern. Although I fully understand that, the decisions have been taken to allow the respective divisions to concentrate fully on their customers and grow the business.
"By removing the RBI Electronics properties from the UBM Canon (Publishing) group, we can concentrate on producing world-class solutions for our customers and launch the new products that have possibly been pushed down the queue by the need for emergency triage on EDN or Design News, for instance. The decisions are based on your feedback and your communication on what is needed."
UBM bought Canon in September for $287 million and said its plan is to leverage Canon's existing global tradeshow infrastructure to create similar events in "fast-growing" economies such as China, India and Brazil. In the 12-month period ended June 30, Canon generated $106 million in revenues and $37 million in EBITDA on a pro forma basis.
Meet the Authors
---