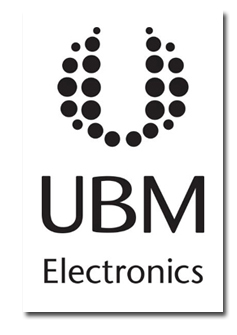 United Business Media has created UBM Electronics, a new company it says combines UBM's existing EE Times Group portfolio with the electronics related products it acquired along with Canon Communications. The $287 million deal was finalized late last week.
Products that will be included in the UBM Electronics group are: the ARM Technology Conference, Designlines, DesignCon, Design News, EBN, EDN, EDN Asia, EDN China, EDN Japan, EE Times, Embedded.com, the Embedded Systems Conferences, TechOnline and Test & Measurement World. Canon acquired the EDN, Design News and Test & Measurement World brands (as well as Packaging Digest) from Reed Business Information in February.
The new business will be led by David Blaza, who will serve as the group's vice president. Canon's Ron Wall will continue to lead UBM Canon's overall publishing group as senior vice president. Blaza and Wall will report to Paul Miller, CEO of UBM Electronics and the UBM Canon publishing group.
According to Miller, Canon's electronics portfolio is a "terrific fit with the EE Times Group portfolio. We are very excited to introduce UBM Electronics as we combine the brand strength of the products as we seek to create new, innovative solutions in print, online and events for marketers looking to reach key decision-makers."
A UBM spokesperson says no layoffs are expected as a result of the two electronics groups coming together. Still no word on what will become of Canon's other print magazine brands.