UBM Everything Channel Rebrands as UBM Channel

Rebranding comes on the heels of several management changes.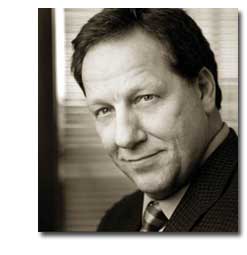 United Business Media [UBM] is renaming its Everything Channel division as UBM Channel-the change is expected to help the division as it expands internationally This is the second name change for the group in three years.
"It's two-fold," says Robert Faletra, the division's CEO [pictured]. "Calling ourselves UBM Channel, it helps our division because UBM is an international company and as a result it sometimes helps as we push ourselves into a more international business, the UBM brand puts us at an advantage. At the UBM level, it just makes sense to have more of the divisions under the name and it's nice for people to understand that we're part of a larger corporation that has resources and can invest and do the things you need to do to keep a business going. It's better for everyone."
Faletra says the change represents an evolutionary process–when the group changed its name to Everything Channel from its original name of CMP Media in 2008–it was a move to alert the world that the division was not just a media company.
"The strategy here is really to be experts in the high-tech indirect sales channel," says Faletra. "The customer needs to have a successful channel and there isn't just one thing they do to have a successful channel. There are multiple things our clients do, they have to advertise to get their brand out there but there's also other things they do that we can help them with because we do tons of research."

UBM Channel Management Shifts
Meanwhile, UBM Channel has changed more than just its name. In the past year, at least six upper management and VP-level positions have been terminated, with no plans to be reinstated.
The company quickly brought on a fairly deep VP-level staff from outside UBM to drive the business, but it appeared to be a very short-term move.
In 2009, the then Everything Channel added Sam Schneider as Chief Information Officer, the former CIO at Equal Logic; Patricia Syed as Director, Audience Engagement and Marketing Strategy; Rick Bellan as Director of Audience Acquisition, both formerly of TechTarget; and Greg Avera Sales Director for Field Sales and Marketing, formerly of ViewSonic Corp.
In March 2010, Syed was later promoted to the position of senior vice president of online marketing and analytics. In April 2010, the company announced Miriam Kutcher was hired as vice president of corporate marketing.
By September of this year, all of the people in the above group, with the exception of Rick Bellan, were let go from the company. It's unclear whether this was strategically or cost motivated but Faletra declined to elaborate.
"I can't talk about individual people," says Faletra. "This organization has just under 200 people, it shouldn't be a surprise that there's a turnover of six people within a year."
Meet the Author
---