UBM Earnings Down In Q1

Events continue to drive revenue, profits.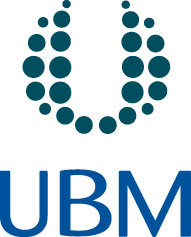 Revenue for b-to-b publisher and event producer UBM declined 13.5 percent to $317 million for the first quarter, the company announced Tuesday.
The steep loss is mitigated in part by "strong foreign exchange headwind," changes to event timing and the restructuring of its marketing services division however. Underlying revenue dropped by 5.2 percent, and fell just 3.6 percent after "adjustments for product discontinuations."
"UBM's results for the first quarter were in line with our expectations," Robert Gray, the company's CFO, says in a statement. "Events forward bookings remain robust, and we expect good growth in the emerging markets and large U.S. shows running through the balance of 2014. We're getting traction in our reshaped marketing services offering, resulting in improved profitability. PR Newswire has made a good start on delivery for the year, and trends in the U.S. are encouraging. Our guidance for 2014 is unchanged."
As Gray alludes to in his statement, revenue for the company's marketing services division fell 27.7 percent overall to $38.7 million, but significant changes to the business model make year-over-year comparisons difficult. "Revenue declines chiefly reflect product rationalization in our U.S. technology business," the company says.
UBM Tech shut down two more of its major print titles and has relaunched several sites in the past year as part of a strategic shift toward community and events.
Events have continued to drive the majority of revenue ($157 million) and profits ($40.9 million) for UBM through the shift, though each declined in Q1 (underlying revenue by 6 percent; profits by 19.3 percent).
The company is optimistic about events growth in the U.S. and emerging markets and says forward bookings for its Top 20 events are up 22 percent year-over-year.
The news comes as UBM transitions between CEOs. Tim Cobbold is set to assume chief exec duties on May 6, taking over for David Levin, who left March 1 for the same position at McGraw-Hill Education.
Meet the Author
---