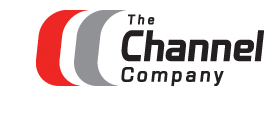 UBM Channel, which targets the IT space through events and digital products, will be spun off as an independent entity through a management-led buyout.
Now called The Channel Company, the new group will be headquartered in Framingham, MA.
The investment team is lead by UBM Channel CEO Robert Faletra, who will become CEO of The Channel Company.
Terms of the deal were not released, but UBM will continue to hold a minority stake in the new company.
The brands, staff and management team will remain in place. "All the employees, brands, products and services vendors and solution providers have relied on to help them reach their goals will continue on with The Channel Company and will be an integral part of our growth plan to bring more products and services to the channel ecosystem," says Faletra in a statement.
The deal comes on the heels of UBM CEO David Levin's announcement that he will step down in July, 2014.
It also follows a major restructuring of UBM's Tech Group earlier this year, which resulted in significant layoffs and a strategic re-focus on event and digital platforms. That restructuring occurred after a three-month strategic review. At the time, UBM Channel was next in line for a similar review.
Update: Buyout discussions began in April, just as the strategic review was about to happen, Faletra tells FOLIO:. "We're really a different kind of business than the rest of UBM Tech, we didn't fit that mold," he says, referring to the expo- and digital community-driven models taking on greater significance across UBM.
The deal was fully financed by the management team, adds Faletra. There is no private equity backing. 
Faletra declined to offer specifics on revenue, but describes the company size as mid-market, with about 150 employees.