UBM Buys Remaining 50 Percent Stake in Canada Newswire

$49 million deal facilitates PR Newswire product expansion into Canada.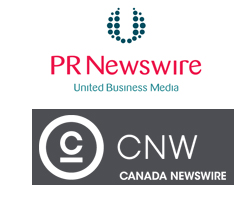 UBM has bought out the remaining 50 percent share in Canada Newswire from the PA Group for about $49 million in cash. The deal, says the company, will allow UBM to solidify its newswire operation under its PR Newswire group.
Canada Newswire distributes about 90,000 releases per year and had about $50 million in 2011 revenues. UBM also has a 17 percent stake in PA Group Limited, which will remain.
With full ownership, UBM says it can better align its North American PR Newswire operation, particularly through providing Canadian customers access to PR Newswire products.  
Canada Newswire's management team will remain in place and with the deal UBM CEO David Levin will join PA Group's board of directors.
The PR Newswire group is UBM's second largest revenue and profit producer behind events. In the first three quarters of 2012, the segment generated about $237 million, up 5 percent from the same period a year ago. Operating profits for the group were up 13 percent to about $52 million.
Meet the Author
---