UBM and RBI to Coproduce U.K. Event

Companies pool resources, brands to launch Embedded Live show.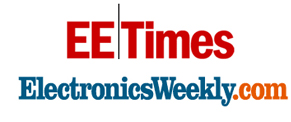 Competing publishers teaming up to leverage their combined strengths in a particular market is transcending trend status and entering the commonplace. The latest case in point: UBM and Reed Business Information will be co-producing a U.K. event called Embedded Live. UBM brings to the table its event expertise while Reed will provide the print and online audience reach with Electronics Weekly.
Both companies are looking to expand their electronics market event business in the U.K.
UBM entered the market in 2008 with its acquisition of the Embedded Systems Show, and while the event offered the company a chance to plant its flag in the nascent U.K. electronics market, there was no print brand to provide the extra muscle it needed to expand.
"We don't have a print publication or a strong presence in the U.K. market and the real winner there is RBI with Electronics Weekly," said David Blaza, vice president of embedded and events of UBM's EE Times group. "After so many years of being at each other's throats, it just made sense."
Electronics Weekly has had an event, said Blaza, but it just debuted last year and the brand was looking for a better footprint in the market.
The companies realized they each had strengths, that if combined, could benefit both. "We have more of the brand equity on the event side due to the acquisition. They bring the strong online and print audience. It's two organizations that have different strengths coming together," said Blaza.
The show will debut in October, and Blaza said the two companies are now figuring out how to divvy up the production duties. The deal is structured so that EE Times will manage sponsor and exhibitor sales while RBI's Electronics Weekly will handle attendee marketing to its 50,000 electronic system engineers and embedded developers, plus its online audience.
Blaza declined specifics, but the two companies will share profits.  
The partnership highlights the importance of cross-platform media. Without the brand strength of Electronics Weekly, Blaza thinks the event would have a much harder time succeeding. "These days its all about audience. A lot of event organizers in the past could be pure event producers. But the audience piece is critical. I think as event organizers, if we had just done the event without great access to the audience, we might have failed," he said.
Meet the Author
---