UBM Americas CEO Sally Shankland Stepping Down

An internal candidate to be announced as new CEO before Shankland's June departure.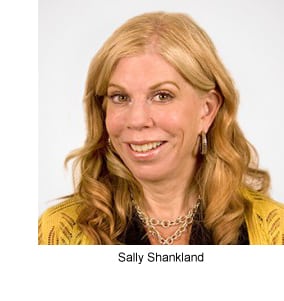 After eight months as CEO of the newly formed UBM Americas division, Sally Shankland announced she is stepping down.
Shankland is taking a position at an undisclosed company and will leave UBM at the end of June.
Update: Shankland landed at McGraw Hill Education as president of its higher education group. She'll start on June 29: Release.
According to the company, an internal candidate will be promoted to CEO and announced ahead of Shankland's departure.
Her time at the top role at UBM Americas may have been short, but she was with the company for 28 years. Shankland was elevated to the CEO spot last fall when parent company CEO Tim Cobbold merged UBM's North and South American groups into the $335 million UBM Americas. Before that, she led UBM's healthcare and marketing services groups.
More recently, Shankland has been assisting with the integration of the $972 billion Advanstar acquisition and the continued realignment of the company under an events-first strategy.
"Sally's commitment to UBM has been significant," says UBM plc CEO Tim Cobbold in a statement. "She has seen the Group transformed from a print-heavy conglomerate into an events-focussed media and communications business. Her role within this transformation has been noteworthy, particularly her long tenure as leader of our US medical media assets. I thank her warmly for her contribution and wish her every success in her new role."
Meet the Author
---