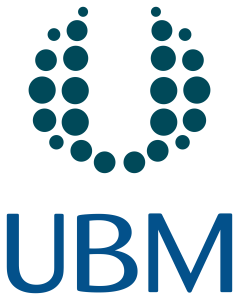 As 2016 draws to a close, UBM continues to accelerate its ongoing transition from B2B media company to global events and exhibitions firm.
The London-based PLC revealed Tuesday morning its purchase of Singapore-based Allworld Exhibitions for $485 million in cash.
A 46-year-old privately-held company, Allworld produces 51 trade shows in 11 countries across Asia and the Middle East, spanning a variety of industries — including food and hospitality, packaging and manufacturing, and oil and gas.
The acquisition, which comes just a week after UBM pulled the plug on the print editions of several of its U.S. trade magazines to redirect resources toward events and digital media, represents a significant step forward in the company's "events first" strategy, which CEO Tim Cobbold has actively pursued for the better part of the last two years.
Allworld generated $97.2 million in revenue at a 38.7 percent margin in the 12 months ending June 30, according to UBM, and 90 percent of that revenue was driven by its events business. What's more, UBM claims that Allworld has seen consistent revenue growth over the past decade, reporting a compound annual growth rate of 7.3 percent.
In effect, the deal kills a few birds with one stone for UBM, which in addition to pivoting toward events, has aimed to both grow its international footprint and expand into new sectors. The acquired trade shows will provide UBM with its first major entry into both the Middle East and the oil and gas space.
"The acquisition … represents an exceptional opportunity to accelerate growth by investing in a high-quality events business," said Cobbold in a prepared statement. "In so doing we cement our position as the leading events business in Asia and achieve the number one position in the fast-growing ASEAN region. We see excellent opportunities to accelerate organic growth in the business."
At $485 million, it is by far UBM's largest acquisition since selling off PR Newswire for $841 million a year ago. In the first half of 2016, about 80 percent of UBM's $500 million in revenue was driven by its growing events business, which is due to take up an even greater share of the company's bottom line following today's acquisition.
Certain members of Allworld's management will stay on with UBM after the transaction is completed, according to a statement, but no word yet on the rest of its approximately 250 employees.