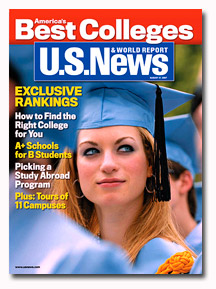 U.S. News & World Report has become the latest magazine to be distributed on the Amazon Kindle.
The title joins 15 other titles available on the digital reader, including Newsweek, Time, the Atlantic and Slate.
The news comes a week after the title announced its plans to shift from a weekly to bi-weekly frequency starting in 2009. U.S. News' ad pages fell about 37.5 percent and ad revenue dropped 34.8 percent during the first quarter, according to Publishers Information Bureau figures.