U.S. News' College Rankings Go International

Magazine looks to tap into 'wider, more diverse' advertising audience.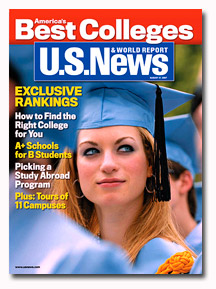 Looking to expand on the success of its America's Best Colleges online portal, U.S. News & World Report publisher U.S. News Media Group has announced plans to launch the World's Best Colleges and Universities list online.
"As U.S. News continues to build a wider and more diverse advertising audience, we can offer significant reach for advertisers seeking to spread their message," president Bill Holiber wrote in an e-mail to FOLIO:. "The expansion of our higher education offerings … will no doubt attract additional visitors who want to explore educational opportunities abroad."
The new list is based on the 2008 rankings compiled by global career and education network QS Quacquarelli Symonds, U.S. News says. Using a different methodology than the America's Best rankings, the World's Best rates universities on factors such as the proportion of international faculty and the proportion of international students.
According to U.S. News & World Report editor Brian Kelly, by showcasing the World's Best Colleges and Universities rankings on its education portal, the magazine is serving a growing population of "prospective college students looking abroad to explore higher education options."
This summer, U.S. News saw Web site traffic more than double to 15 million page views with the relaunch of its America's Best Colleges portal. Online revenue around the story was up 500 percent, Holiber told FOLIO: at the time.
The frequency of the print edition of U.S. News was reduced earlier this month from weekly to monthly, abandoning its previous decision to go biweekly.
Meet the Author
---